March 1, 2012
Warranty Success Stories:
Major manufacturers will share their insights and experiences at the WCM Conference next week, detailing the highlights of their warranty journeys and business process improvement efforts. What follows are some previews from the presenters.
One of the great advantages of attending the Warranty Chain Management Conference is the opportunity to hear major manufacturers talk about the warranty success stories they've developed over the last decade as they worked to improve their warranty workflow processes.
This year is no different. Representatives from Hewlett-Packard Co., Caterpillar Inc., Ingersoll-Rand plc, Nokia Corp., Kohler Co., Schneider Electric SA and several other manufacturers will take to the podium to describe, as one told Warranty Week, what they think they did well, and what they wished they did well.
The Wednesday morning keynote speech will be delivered by Tara Bunch, Senior Vice President of Global Customer Support Operations at Hewlett-Packard Co, and Glen Griffiths, HP's Principal Quality Officer. Their joint keynote presentation is entitled, "Merging Quality, Warranty and Service Strategies to Drive Transformation,"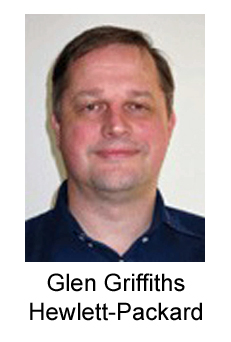 Griffiths, who has spoken several times before at the annual WCM events, is of course married to the conference's Executive Director, Alison Griffiths. But he also was the founding President of the Institute for Warranty Chain Management, and has been a thought leader both within HP and across the warranty community for many years.
HP's Journey
At this year's event, Griffiths said he and Bunch plan to outline what they've done, and where they next want to go in terms of warranty, service and quality. "It's really a recap of a journey we've gone through over the years," Griffiths said, "and the improvements that HP's made around their warranty processes and their cost of warranty."
He said he always calls it a journey, "because you're never done. And regardless of how many improvements you've made, you're always looking for how you can drive the needle further forward, in terms of improved customer satisfaction and constrained costs."
The right approach to embarking upon that journey, Griffiths said, is to involve people who really know their subject matter and who can look at the big-picture cross-dependencies. "You need a multi-capable group," he said, "that can drive targeted improvements, but also look at the wider implications."
Bunch runs the warranty, service and quality operations for HP's Imaging and Printing Group, which had revenues of $27.8 billion in the fiscal year ended October 2011 -- roughly 20% of the company total. And so, Griffiths said, she's in an ideal spot to see how those components can work together, or against each other if not managed properly.
The company, Griffiths said, is trying to take an end-to-end view of the total cost of quality, making sure that improvements in one area don't impact others. For instance, finding a lower-cost component supplier is no bargain if it drives up system failures. You save in one area but it drives up costs in another area. Progress in cost-cutting has an impact on customer satisfaction, which impacts brand image and ultimately sales.
Quality Framework
After mapping out what HP is doing in terms of looking at the total cost of quality from end to end, Griffiths said he's going to ask WCM Conference attendees to report more precisely on their own transformation journeys. "I want to issue a challenge to the warranty industry and associated industries around it, as to how do we put all this together?" Griffiths said. "We've got good discipline in warranty. We've got good discipline in quality. We've got good discipline in service and support. And so on."
But do we have a good body of research around how they interact?
"We believe there should be more research in this area," Griffiths said. "And we're interested in soliciting discussion. I would argue there's a lot more thinking that could be done in this space. And I think that a lot of the audience struggles with this themselves. They can talk about warranty costs. They can talk about quality improvements. They can tie quality improvements to warranty costs. So we've got a lot of the pieces. But how do we put all of this together?"
For instance, one piece of research estimated that the total cost of quality was probably three to 10 times as high as warranty costs. For a company the size of HP, that's a range of $7.9 to $26.6 billion. How can anyone turn in such an uncertain estimate to upper management? In other words, we need better research.
"What we're doing this time is to challenge industry to look at not just warranty as a chain but all the other elements that go together," Griffiths said. "And how do you think of total costs in a systemic way?"
Caterpillar's Journey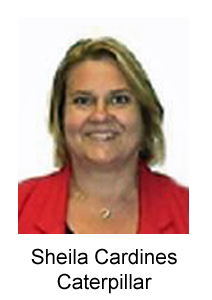 One of the warranty professionals best-known for descriptions of their company's warranty journey is Sheila Cardines, the Enterprise Warranty Manager at Caterpillar Inc. Her presentation, entitled, "Global Warranty Improvement Journey," is scheduled for Wednesday morning right before lunch.
Unfortunately, Cardines said she now has an important commitment that's going to keep her at headquarters that day. So instead, she's sending Benjamin Newman, Caterpillar's Warranty Solutions Manager, to Orlando to provide what's become an annual update to the journey they've both been on for years. In fact, he spoke at the conference last year, though his topic was more about warranty analytics, while Cardines spoke about the journey.
But anyway, Cardines wrote the presentation, so she knows exactly what's in it. "I'm a little frustrated I don't get to come and do it," she said. "But I'm getting him prepared to actually speak to this presentation."
A few years ago, Cardines pointed out exactly why she calls it a journey, rather than a project. "It is a continuous journey," she said. "It is not a project that has a start and a finish."
Costs were cut in three primary areas: product problem management, claims administration, and supplier recovery. The customer relationship was never affected. It was more about making the process more efficient, while maintaining the warranty promise made to the customer.
"This was about making sure on the product improvement side, or the product health side, that you were addressing the problems as they arise, rather than letting them fester for years," Cardines said. "On the claims administration side, it was, 'Do you have the right policies that serve your customers and your markets well?' And then are you adhering to those policies? And outside of those policies, do you have a fair goodwill practice in place. And then when you get past all of that, what kind of relationships and contracts do you have with your suppliers?"
And the key to a successful journey, she said, is all about the people you take with you. "If you can't get the people to come along with you, you have missed the mark," Cardines said. "If you don't focus on that, you will not get anything implemented. Let's face it, it's the people that have to change."
She said she's seen great ideas arise for quality improvement solutions, but they forget to work on getting those ideas accepted by the people who will have to change. And the key to acceptance is to get the sponsorship of the right people early in the process. "Otherwise, you've lost before you even start," she said.
Global Journey
In a few cases, manufacturers will accompany their warranty software or service vendors to the podium, to deliver a joint message about the benefits of a state-of-the-art warranty claims processing system.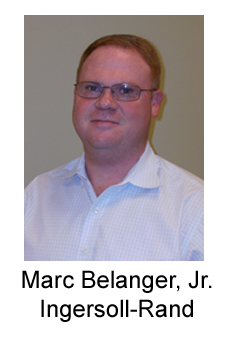 Marc Belanger, Jr., the Warranty & Reliability Leader of Global Services at Ingersoll-Rand, and Roshan Pinto, the Director of Service Operations at Tavant Technologies, will together deliver a presentation entitled, "Multi-tenant Warranty System for Global Conglomerates."
So what's a multi-tenant warranty system? Belanger said it's one with multiple divisions, multiple brands, multiple geographies, and multiple acquisitions, each selling products through different channels, currencies and languages, all using the same warranty processing system. And it's what Ingersoll-Rand is moving towards on a global basis, step by step.
In their presentation, Belanger said he and Pinto will list best practices as well as some situations to avoid. "It's a combination of things we did well and things we wish we had done well," he said.
When Belanger joined Ingersoll-Rand in 2006, the company was just beginning to deploy a Tavant Warranty Management platform. Then Bobcat got one. Then Club Car and Thermo King. The International Division in Ireland signed on. And over the past six years, the software has been implemented to cover about 40% of the company's warranty claims worldwide.
Belanger said one of the first big steps was to reconcile all the words and phrases that can be used to describe the same object. "Within Ingersoll-Rand, a replaced part can be called an item, a part number, a CCN, a CPN, or a SKU," he said. And then there were all these job codes for the same tasks. "So all of our dealer networks that file claims are used to their terminology. And when you try to settle on one term, things like that become a real challenge, even though they don't seem like a big deal on the surface."
Adding Warranty Analytics
And then once all those configuration decisions were made and warranty claims were being processed correctly, Ingersoll-Rand looked for ways to add advanced analytics and business intelligence to the warranty system. So all the data had to be in a shape where it could be analyzed correctly, both locally and centrally.
That required a close working relationship with Tavant, which built in all the regional and industry-specific terminology, allowing for some local differences while maintaining overall consistency. "We act like one company at the end of the day," Belanger said. "We interact very often. Tavant has onsite support here at our headquarters that are helping us on a daily business. Any time we do a deployment, they send people to the location, as well as a support staff in India that normally works a schedule that matches ours in the U.S."
Pinto said that personal touch is an essential ingredient of the project. And it's not just Tavant and IR that need to be on the same team. It also has to involve people from all parts of the company, who become members of some kind of warranty council. And like any team, they need to learn to work together by being together.
"What we have seen work well at IR is to get the business groups to talk to each other on a more pro-active basis," he said. And that means lots of meetings and travel and time spent. So it requires a bit of dedication not only from the individual team members, but also from their bosses. But it's time well-spent.
"The key is the people," Belanger said. "You have to have the right people, especially when you're working with multiple business units and multiple business cultures." And you have to be willing to change. "You really have to go into it with an open mind, accept that you probably won't have what you always had, and just focus on building something better," he added.
No Fault Found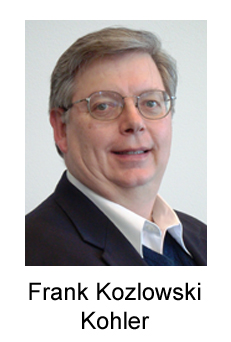 Frank Kozlowski, Kohler's Technical Analyst for Warranty, said his presentation, entitled "No-Fault-Found, Returned Parts and Vendor Recovery Management," will be all about the instances when a part's not obviously defective or a claim's not clearly justified, but it gets paid anyhow, in the name of good customer relations.
For instance, he said, if Kohler were to examine a hundred returned parts, 75 to 80 would probably be defective and worthy of a warranty claim. But 10 would probably show signs of customer abuse, and the rest would show no defects or damage at all.
Sometimes, Kohler refuses the warranty claims on those parts that show too much damage (abuse), or not enough damage (no trouble found). But then there's always the benefit of the doubt to consider, which Kozlowski said usually goes the way of the customer.
"We'll cover that with what we call a policy adjustment or a sales adjustment," Kozlowski said. In a family-owned business like Kohler, he added, good customer relations is always a top priority. And if the customer says it's broken, the customer's always right.
"Warranty is not only the means for us to pay for goods and services," he said. "It's also a good marketing tool. Sometimes by us providing the benefit of the doubt, to me that goes a long way in maintaining good customer relationships."
Bad News Travels Fast
Kozlowski said the cost of denying a claim can be huge. He said the Technical Assistance Research Programs in Arlington, Virginia, has calculated that a dissatisfied customer tells an average of 16 to 18 people about that negative experience within two weeks. And each of those talks to three more people about it.
So the true cost of denying a claim the customer believes is legitimate can be an incredible multiple of the amount of money the denial saved. That customer is lost, and within their peer group your brand is damaged. In other words, those "policy adjustments" might actually save money in the long run.
On the other hand, Kohler can't pay every claim. "You're not giving the farm away either," Kozlowski said. "There are times you've got to say 'no.' There's no doubt about it. Nobody has an open checkbook. If you're going to do that, you might as well have an unlimited warranty."
In the other direction up the supply chain, Kozlowski said Kohler frequently asks its suppliers to jointly analyze defective parts. And they try to do so in a way that's not confrontational -- not about assigning blame or collecting reimbursements. And sometimes, because of the collaborative approach they take, the suppliers find causes and suggest fixes that Kohler hadn't itself considered.
"Sometimes, we'll actually go out and change some of our training programs," he said, based on tips and suggestions developed during those investigations. And other times, the suppliers help solve the mysteries of no-fault-found by suggesting other causes. For instance, with an allegedly bad starter on a Kohler lawn mower, the root cause might not be the starter itself. Perhaps it's a loose connection in the wiring, or a bolt that's been turned too tightly? Those might be issues that the dealer could address. And that saves money in the long run as well.
Another Success Story
Yet another warranty success story will be told by Philippe Chevalet, the Global Program Director of Warranty Costs in the IT Division of Schneider Electric. His presentation, scheduled for Thursday morning, is entitled, "Warranty Cost Reduction: A Success Story."
Chevalet said the company's IT Division, which makes uninterruptible power supplies and other equipment for data centers, set a goal for itself to cut its warranty costs in half within that division. They did it in three years, and now the higher-ups want to broaden the project even further across the company.
Not only did the effort increase the quality of their products, but the team also managed to reduce the cost of repairs, Chevalet said. And they did it at a time when Schneider Electric was merging with another company, which had a completely different warranty system. But it worked, and Chevalet said he hopes in his presentation to detail how.
"I would like to give some ideas of what we saved and where, and specifically how we have been organized to do so," he said. "It was really a global project from the beginning, with the different regions, and the different lines of business coming together, showing their improvements, challenging each other, benchmarking to each other, and showing best practices."
One of the essential ingredients, he said, was the formation of that team for the project. At the outset, people from different areas of the company and with different roles in the hierarchy didn't have a complete picture of the entire warranty chain, and how actions in one area have effects in others. But as it progressed, the team members gained a much more thorough picture of the whole process.
"Through this program, we have educated our team," he said. "People are really working very nicely together now."
The second half of this session will see Subramaniam Manivannan, the Lean Production Systems Improvements Manager at Franklin Electric Co., and Stefan Schmidt, from the University of Applied Sciences Munich, deliver a presentation entitled, "Poka-Yoke Methodology for Warranty Improvements."
Competitive Advantage Session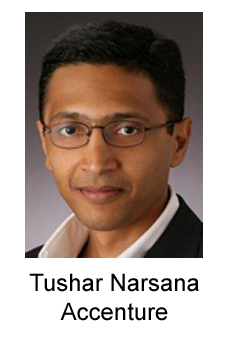 On Thursday, right after lunch, there's a session in which four people will each talk about the competitive advantage they think a properly considered warranty program can accrue for their owners.
To kick it off, Tushar Narsana, a Senior Manager with Accenture, and one of his customers, will jointly deliver a presentation entitled, "Enabling Global Growth by Effectively Leveraging a Global Supplier."
Next up will be Paul Wojcicki, a partner at the law firm of Segal McCambridge Singer & Mahoney Ltd. and a board member of the Institute for Warranty Chain Management. His presentation is entitled, "Key Factors to a Successful Warranty Program."
Wojcicki said the primary factor is how a company sees its own warranty program. Is it merely a cost to be cut? Or is it a business development tool that can be further leveraged by other departments?
"The perspective I've come to over the years is that companies tend to look at warranty as a cost center, as a necessary evil, or as just a black hole where money goes," he said. However, savvy companies are beginning to change, he added, and are increasingly looking at warranty as a brand builder and as a sales driver.
"You hear the anecdotes: Look at Hyundai," Wojcicki said, and how their extra-lengthy warranties helped drive sales. And look at what happened when other OEMs cut their warranty durations.
"So I started poking around," he said, "and I found that there is considerable empirical data out there showing that warranty drives sales, that savvy companies use warranty as a signal of product quality, and they use their warranties to differentiate themselves from competitors. And the empirical evidence shows that this is an effective way to build brand and drive sales."
Warranty As a Signal
Consumers, he added, are picking up on these signals, and are using warranty as an indicator of product quality and of company integrity. "I think people generally appreciate that warranty can be an expensive proposition, so if you're going to give a better warranty, that means you have a lot of confidence in your product."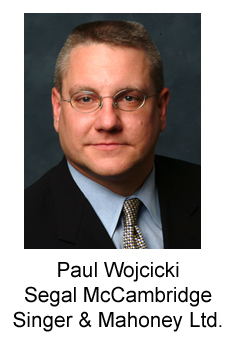 However, at a very basic level, a warranty is also a legal obligation, which as a litigator working with manufacturers defending themselves against product liability and breach of warranty lawsuits, is an aspect that Wojcicki knows well.
"Both parties are looking for the same thing," he said, "protection." Customers want to be protected from product failures and expensive repairs. Manufacturers want protection from disputes. "Are we going to litigate, mediate, or arbitrate?" he asked. "So we are going to talk about some of the terms that companies can put in warranties to achieve that kind of protection."
To a large extent, Wojcicki said, warranty litigation stems from poor communications. To avoid litigation, he suggested, one of the key elements is to be precise and concise in the writing of the terms and conditions, and to use plain English whenever possible to minimize misunderstandings.
"Avoid the legalese," he said. "Don't make someone attend law school to be able to decipher what you're trying to communicate in your warranty."
Leveraging Warranty Metrics
And then, William Eliason, the Global Warranty Finance Controller at Oracle Corp., will deliver a session-closing presentation entitled, "Warranty As a Competitive Advantage: Leveraging Warranty/Service Cost Metrics."
Eliason, who along with Kjell Hammarstrom has been an essential part of WCM events on behalf of Sun Microsystems for many years, has continued to remain involved in the conference now that Oracle has acquired the company. In fact, he said this metrics-harnessing effort actually started a long time ago, before the acquisition was completed in early 2010.
Back then, however, it was more of an effort simply to reduce costs -- to bring Sun's warranty costs down to the same levels then seen at HP and IBM. Now it's turned into a much wider operation, where warranty data is fed to financial people not only as a metric for how warranty operations are going, but also a marker of how quality and reliability are doing.
"They seem very hungry for that," Eliason said, "what's working, what's not, what levers can we turn to adjust that?"
And that data in turn is being used to help the sales team price not only computers, but also the service contracts sold for those products. And that's beginning to produce impressive results with new product launches, such as the Oracle Exadata Database Machine, which is a new hardware/software combination the company is heavily promoting.
"We can set that price point at the right level," Eliason said. "And if there is a negotiation, we know to what extent we can negotiate and still make our margins. Also, I believe the metrics are good because a lot of times, you might be making the margin that you want, but how is that across your product mix?"
Eliason presents his session on Thursday afternoon. Thursday morning, Hammarstrom will talk about an internal newsletter that publishes news and information of interest to the global Oracle warranty team. The day before, two gentlemen from the software part of Oracle will talk about their side of the business, which offers warranty claims processing software to manufacturers.
"Best Practices for End-To-End Warranty Solution," is to be presented by Achyut Jajoo and Mike Overly, both Senior Directors at Oracle.
Overly said his specialty has always been high-tech, while Jajoo has been focused on automotive. Each will provide examples of best practices from warranty processing solutions in their industries, as well as examples common to both.
"But the presentation is not going to be around the Oracle solution -- the one that we sell," Overly said. "It's intended to be best practices that we would see no regardless of what enabling technology you would choose to implement that."
He said he hopes the presentation helps to illustrate the value of an end-to-end solution, as opposed to a collection of legacy and homegrown systems. And they'll also provide a glimpse of what metrics some of Oracle's customers are now collecting and reporting.
Warranty Analytics
On Wednesday morning, just before lunch, there's a session that promises to explore the useful nature of warranty analytics on both the product warranty and the service contract side.
Christer Bodell, a Warranty Solutions Architect at SAS Institute Inc., will deliver a presentation he's entitled, "Reducing Cost of Ownership by Taking Advantage of 'Big Data'/'The Data Exhaust.'"
Bodell said he borrowed one of those phrases from Paul Sonderegger, the Chief Strategist from Endeca Technologies who provided the WCM keynote speech last year. The other -- big data -- is an equivalent phrase that's already commonly used in the banking and financial services industry.
"But now it's coming into manufacturing with all these gadgets and widgets -- every piece of equipment generating data," he said. They mean the same thing: the seemingly bottomless collection of data that modern companies are generating. And if only this data could be analyzed properly, a person could find useful and valuable patterns earlier than ever before.
For instance, an understanding of the patterns in fleet repairs could be used to create schedules for predictive maintenance, designed to replace systems and components before they fail, and keeping uptime as close to 100% as possible. Bodell said it's already common in the oil and gas industry. But it's not so common yet in manufacturing.
Other industries, such as telecom, insurance and banking, have been much quicker to implement data analytics. But then again, he says, data is more or less their product. "The computer or the telephone switch is basically their factory," he said.
But the actual factories? They're now generating the data, but they're not always putting it to good use. "I think manufacturing is coming to a point where all this data is becoming available," he said. "And the ones that can make good use of it are going to be more competitive."
Bodell said he has a background in the auto industry, so many of his examples will come from there. But others will come from different areas of manufacturing.
Fighting Fraud
SAS is providing an entire pre-conference workshop on the topic of fraud detection, an event we covered in the February 16 newsletter. That type of solution is fairly new to the warranty world, though it's been used extensively in the financial services industry and elsewhere.
During the main conference, however, we have a major manufacturer scheduled to discuss their implementation of a completely homegrown solution for warranty fraud detection. Murilo Ribeiro da Silva, Nokia's Senior Manager for Repair Avoidance, will speak about "Developing & Implementing an Effective Warranty Fraud Management Framework."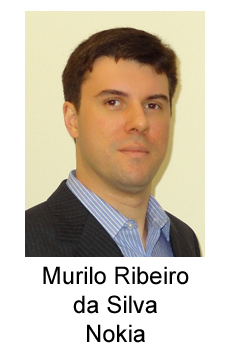 Ribeiro was until recently in charge of investigating warranty fraud for the mobile phone manufacturer. He said when he first arrived at Nokia, fraud investigations were conducted on an ad hoc basis -- something he helped to change to a more formal structure with guidelines, processes and policies.
"It was just a part of the warranty management -- a secondary part, most of the time," he said. "Then we converted that into something that was a properly structured team, looking into just warranty fraud and the opportunity to improve cost control."
Most of the fraud detection tools were developed internally, Ribeiro added, rather than purchased or licensed from a software developer. That fits with the culture of the company, which tries to be as self-reliant as possible.
But it's also a function of where the company does business. Nokia has a presence of some sort in virtually every country in the world, including some that don't have functional governments and others that are war zones. And it's selling, replacing and repairing huge volumes of units. Who makes off-the-shelf warranty software for those kind of environments?
The most dominant type of fraud the team detects, Ribeiro said, concerns repair organizations that create bogus warranty claims in an effort to gain money and/or spare parts. In some small markets, he added, many dealers try to supplement their handset sales income with repair work. And if there's not enough repair work, a few unscrupulous dealers are sometimes tempted to make some up.
But the fraud is not always so clear-cut. Sometimes, the repair organization is just trying to help a favored customer with a little goodwill by being a bit more flexible about the rules and policies. Ribeiro calls these "VIP claims." And there are different attitudes towards doing this from one country to the next. In some markets, everybody's a VIP.
Ironically, Nokia already has a process in place for "exceptional handling claims," where customer goodwill is warranted. But some repair organizations bypass this mechanism by changing dates or other items. When Nokia detects these, it has to decide whether it's a once-in-a-while special favor for a VIP, or a pattern of fraud.
One thing Ribeiro won't be doing in Orlando is giving away any clues about how many or how often or how large the fraud has to be to merit additional attention. "We have to be very careful about what type of information we provide," he said, for fear that the information becomes a sort of training manual for fraudsters trying to stay below the radar.
What he said he will be talking about is the process: what it does and how it is done. "It's more or less an experience sharing," he said, "what were the steps that my team and I took to come from not really doing this as a full-time job to then becoming a full organization."
Medical Device Warranty Data
Finally, we have one more manufacturing success story to tell you about. This one will come from Germany, where Robert Otta, Head of Product Quality & Warranty Management at Dräger Medical GmbH, has developed a presentation he calls, "Quality Backward Chain: Successful Integration of Field Information."
Otta said he plans to talk about how the medical device company went about bringing quality and warranty data into headquarters for analysis by product design and engineering staff.
"This is basically information about failures within the warranty period for our products," Otta said. "But I will also talk about failure on arrival -- others call it dead on arrival -- these are basically errors which we have when shipping or installing the product, before they hand it over to the customer."
Otta estimates that Dräger does business in about 50 countries, and uses its own service technicians for about 80% of all its warranty work. In some of the smaller markets, it uses independent service technicians. And in places such as the U.S., large and well-equipped customers such as hospitals perform the warranty work themselves.
One of the biggest challenges, he said, is interpreting the failure data correctly. "It's not sufficient for us to receive a notification or a message that there's an error," he said. "So we have failure trees to generate more precise data at the point of occurrence, where the data exists, with the service technician, and to help him feed back more than just something like 'device failure,' or 'error.'"
Another challenge is to be flexible enough to get parts back only in cases where the analysts decide a further investigation is warranted. Dräger doesn't always ask for parts back, but it wants to keep the option available.
And then at least once a month, Dräger people from across the company have a committee meeting, to discuss quality, warranty, and the root causes of failures. When new models begin shipping, Otta said these meetings sometimes become weekly.
Otta said he thinks this process has given Dräger a competitive advantage over its competition. And it's begun to show up in research as well. Every two years, the company surveys thousands of its customers. And during the period of 2008-2010, Dräger's customer satisfaction ratings actually went up by 8%, while most competitors went down or remained the same.
"It made us the perceived quality leader in 2010," he said, a status the company didn't enjoy in 2008.