September 15, 2016
GWSCA Conference Overview:
With a theme centered around the role of warranty and service contracts in customer engagement, this year's annual meeting and conference runs from Wednesday afternoon to Friday at lunchtime.
Next week, for the third year in a row, the Global Warranty and Service Contract Association is convening its annual meeting and conference in Chicago. And for the second consecutive year, the event takes place at the Palmer House, a huge hotel that was built and rebuilt on the same site for the past 145 years.
Terry Hawkins, the president of the GWSCA and the Chief Operating Officer of Alexander & Preston, said that as he was putting together the agenda for this year's conference, he consciously went out and tried to recruit some new speakers with new perspectives on the industry. And he tried to build it all around a single theme: the role of warranty and service contracts in customer engagement.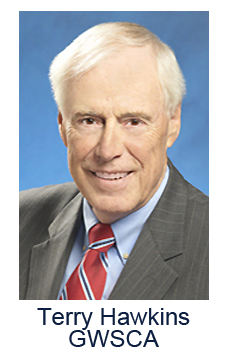 Customer Engagement Expert
"So that's why I picked our keynote speaker," Hawkins said. "I had a chance to participate in panel discussions with [immr founder and managing director] Phil Hendrix before, and he has some remarkable insights into customer engagement. And I thought, just to set the tone for this conference, wouldn't it be a great idea since we're talking about the role of warranty and service contracts in customer engagement, let's get a good start from an expert."
Hawkins said immr focuses on manufacturers' and retailers' engagement with their customers. As a consultant, he's worked with AT&T, Sprint, Verizon, Vonage, and many other clients. Hendrix has also written numerous reports and white papers on mobile commerce, mobile and social customer engagement, the use of proximity and location services in mobile commerce, and similar topics.
And he also said he wanted to bring back some of the best speakers from past years. One of them is John Quatrucci, who is president of Stuart & Associates Inc., and who will be speaking this year about "Improving Service Contract Attach Rates," in a training class on Wednesday afternoon from 1 to 2pm (Central Daylight Time).
"He was the last speaker on Thursday afternoon before the cocktail hour last year, and he had everybody in stitches," Hawkins said. "Bar none, he had the most favorable ratings of any of our speakers last year. He got the audience engaged, and was just a laugh a minute. So I challenged him to come back and do a training class."
Risk Management Options
Jimmy Bynum, the CEO of Alexander & Preston, is leading a training class on "Risk Management Options" on Wednesday from 2 to 3pm. During that class, he will be joined by people representing three risk management scenarios: William Eliason from Oracle, who will talk about the in-house option where the company retains the risk itself; Christopher Ward from CNA Warranty, who will explain the role of an outside insurance underwriter; and Dawne Davenport from Marsh McLennan, who will talk about how a company can form its own captive insurance company.
"We're going to discuss the three main ways to manage the risk associated with warranty and extended protection programs," Bynum said. "The idea there is that each of those options is appropriate for different situations. Each of the panelists will provide a few slides, and talk about what they do from each of those points of view."
Bynum noted that when he worked for Caterpillar, the heavy equipment manufacturer used a captive insurance company to manage its warranty and service contract programs. But he notes that for other companies such as Oracle, it might make more sense to go without a captive. And then there are companies that may also need help with training and claims administration, where it makes more sense to bring in a carrier such as CNA. So there are a range of scenarios to discuss, and a range of options to be considered.
And then on Wednesday from 3 to 4pm, Eric Marlan from Mize Inc. is running a training class on mobile technology and how it can be used to improve customer engagement. Mize is the sponsor of Thursday's lunch. Mize is also exhibiting at the conference as well. And, as Mize CEO Ashok Kartham noted, the company continues to help manage both the GWSCA website and the conference website. So both he and the company continue to be very involved with the association.
GWSCA Annual Meeting
At 4:30pm, after all the training classes conclude, Hawkins said he will convene the GWSCA Annual Meeting and Advisory Board in the Adams Room of the Palmer House. All GWSCA members and conference attendees are welcome to attend.
"It will be a report on what the last year has done, and what the members would like to see us do going forward," he said. One of those action items will be to revive the Warranty Maturity Model, which a team from IDC Manufacturing Insights, SAS Institute, and several other companies began developing back in 2010.
"We're going to try to refocus and redo the Warranty Maturity Model, to bring it back into the contemporary," he said. "Interestingly enough, we've had some interest expressed recently in companies that want to invite us in to do that two-day self-assessment -- without us even promoting it."
There is also lots of content that's already been recorded for specific training topics, and Hawkins said he's going to ask attendees at the annual meeting whether they know of any potential customers for that service as well. "That's really our primary mission," he said. "I would love to see us get back into doing more training."
Chicago Native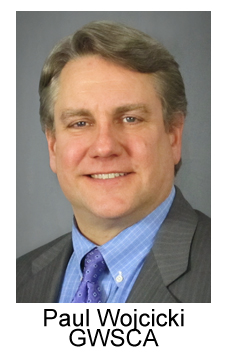 Attorney Paul Wojcicki, a Chicago native and a shareholder with the law firm of Segal McCambridge Singer & Mahoney Ltd., is once again the chair of the GWSCA conference. So ask him where to get the best deep dish pizza or how to score Cubs tickets (they play the Reds on Wednesday night and the Cardinals on Friday afternoon).
It's the third year in a row that the conference has been held in the fall in Chicago. Wojcicki, who is also a founding member of the GWSCA's board of directors, said that's not inadvertent. "We started in Chicago because it's easy to get to. And fall in Chicago is a truly glorious time of year," he said. "We've had great response the first couple of years. So don't fix what ain't broken."
Though it's the third year in Chicago, it's the second time the GWSCA conference has been held in the Palmer House Hilton, a downtown Loop landmark since 1871. The first GWSCA conference, in 2014, was held at the Millennium Knickerbocker Hotel, about a 30-minute walk north of the Palmer House in the Magnificent Mile neighborhood.
But it wasn't the location as much as the need for more room and better layout that drove them to move to the new venue, he said. For instance, there's more space for a registration table, more places for attendees to sit and chat, and more rooms nearby for break-out sessions.
While most of the conference takes place in the Adams Room, there will be a parallel track of two back-to-back sessions on Thursday afternoon in the Water Tower Parlor, with one session featuring Bob Bean of the Warranty Group, Alison Parr of Registria, and Kjell Hammarstrom of Oracle, and the other featuring William Eliason of Oracle, Bill Stuart of Stuart & Associates, Jean Mork Bredeson of Service 800, and Corey Rocquin of Fortegra.
Wojcicki said the overarching theme of the conference is how to and deliver better customer service and how to improve the customer experience, and how that benefits the warranty and service contract operations. "Let's face it, they're the key out-facing programs, and you have a real opportunity there to enhance the customer experience, get them excited about your product, and get them coming back," he said. "Nobody expects you to be perfect, but they do expect you to be there for them when there's a problem."
Wojcicki said everything from the opening keynote on Thursday to the closing on Friday is built around that theme. "We've really tried to impress that theme upon our speakers, and ask them to build their presentations around it."
He said people are always taking shots at the service contract industry. So the more creative and innovative that industry can become, for instance by launching new types of coverages, the more obvious the value proposition becomes. But the conference also focuses on product warranties, and much of the content is relevant to both warranty and service contracts, he added.
Conference Take-Aways
The goal, Wojcicki said, is for every attendee to take home at least a few things they learned that can be put to practical use right away within their own companies. "And I think if you look at the variety, the subject matter areas, and the people we have presenting at this conference, everyone who attends is going to go home with three to five concepts that they can put to use in their business," he added.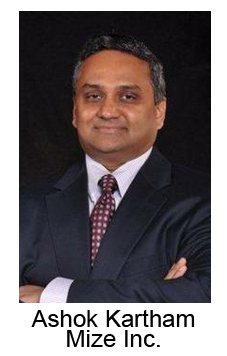 The keynote address by Phil Hendrix lasts from 8:30 to 9:15am on Thursday. It is to be followed by a "State of the Industry" panel chaired by Mize CEO Ashok Kartham.
Kartham said he's known Phil Hendrix for about four years. He said they met a conference in Miami, where they chatted about how mobile technology would affect customer engagement. "He was writing a lot of research in this area. So we stayed in touch. He actually did some research for Mize. And we did a webinar," Kartham said.
Later on, when the theme of the GWSCA conference was announced, Kartham said he was the one who suggested to Hawkins that he recruit Hendrix as a keynote speaker. And Hawkins suggested that after Hendrix completes his initial speech, that he should join a 45-minute panel discussion immediately afterwards, to be moderated by Kartham.
Besides Hendrix, the other panelist are James Mostofi, president of AIG Warranty; a representative from AmTrust Financial Services Inc.; and Eric Arnum, the editor of this newsletter. Kartham said it should make for a good balance between two of the industry's leading administrators and insurance underwriters and two industry analysts.
"The main topic is the state of the industry," Kartham said. "Where is this whole warranty and service contract industry going? How are they delivering the latest technologies? Has the focus changed as an industry? If we're talking about customer engagement at this conference, generally that's used by marketing. So how close are warranty and service contract professionals getting to talking in a marketing lingo, focusing on revenue generation, customer satisfaction, and loyalty?"
Kartham said the format will be discussion only -- no slide presentations -- so he will ask the panelists a series of questions for the first 30 minutes or so. Then the people in the audience get a chance to add their own questions for the next 15 minutes.
Non-Traditional Service Contracts
After a half-hour break, Mostofi returns for a look at "Non-Traditional Service Contract Coverages." And then that's to be followed by an hour-long panel discussion on vehicle service contracts, to be moderated by Jimmy Bynum from Alexander & Preston, and featuring Larry King from Ford Motor Company, Greg Myers from Beecher Carlson, and Brent Lehmann from Willis Towers Watson.
Bynum said Lehmann is going to relay his recent experience with the General Motors subsidiary in Australia, named GM Holden Ltd. The company found that some of its dealers were hurting the Holden brand by moving to unreliable vehicle service contract programs administered by unscrupulous third parties. Willis came in to study the problem, and Lehmann will discuss the results.
"We're also going have some discussion around how maintenance contract play a key role in the whole service and lifecycle ownership, and how they integrate with warranty and service contracts," Bynum said. And Larry King is going to talk about the warranties and service contracts offered on Ford parts, and how some dealers/repair organizations are actually paying the premiums for extended service contracts so they can give away the coverage to their customers as a promotional tool.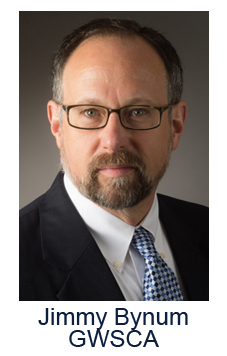 Bynum, who is also the vice president of the GWSCA, also noted that this year, the association is going to try out an interactive system that presenters can use to poll the audience live from the podium, asking questions, and gathering answers in real-time. Called the Conferences i/o Audience Response System, the browser-based surveying tool requires participants to use a smartphone to read the questions and submit their answers. It's also going to be used in place of paper forms for speaker evaluations and session ratings, Bynum said.
Once again this year, the GWCSA is handing out a series of awards to people and companies in the warranty and service contract industries. Hawkins said there will be two individual recipients of Pioneer Awards and four corporate recipients of Excellence and Innovation Awards. But he said he's not ready to release the names until the conference starts next week. The award ceremony is scheduled to take place at noon on Thursday, just before lunch.
Later on, in the afternoon, Kartham returns to the podium to talk about "Realizing Higher Customer Lifetime Value with Customer Engagement." That's the middle slot in a 90-minute session that also features Kevin Cundiff of Fortegra talking about "Moneyball: Warranty Sales Strategies for Maximizing Revenue," and Emily Rickman from Support.com talking about "Focusing on What Matters: Creating a Better Customer Experience with Your Customer Support Programs."
Kartham said he's going to talk about the business-oriented benefits of changing the metrics used by the industry, from something like warranty cost per unit or service contract loss cost to something more useful such as customer lifetime value, or CLV. "And then, to realize it, we think there are two steps: one is improving the customer experience, and the other is how do we monetize this better customer experience, so you are realizing better revenues and profits from the existing customer base."
Friday's Agenda
The proceedings on Friday morning kick off with a presentation by Aleem Lakhani of AmTrust on "Behavioral Economics and Consequential Changes to Our Philosophy and Practice in the Warranty Industry." Then that's followed by a joint presentation by Mark Nagelvoort, president and CEO of PCMI Corp., and Daniel Raycroft, his new VP of business development, about the benefits of "SaaS for Warranty and Service Contract Management." SaaS, of course, is short for software-as-a-service, which is how PCMI delivers its warranty and service contract administration platform to most of its clients.
"With software-as-a-service, you have a much faster implementation," Nagelvoort said. What used to take years now takes months. "All the training on the servers is gone. The data center is ready to go as soon as you sign your contract," he said. So the implementation is much faster. Nagelvoort said he likes to call it "A lot more for a lot less."
A SaaS architecture has numerous other advantages, Nagelvoort said. First, it comes pre-built with many of the interfaces to partner systems, such as those run by parts providers, insurance companies, credit card processors, etc. Second, the upgrades are automatic, and the implementation is never obsolete or out of date.
For people who don't want to take an update, or who want to manage more of their own infrastructure, Nagelvoort said he makes something called a Hybrid SaaS implementation available. In this configuration, PCMI runs the sales database and collects daily figures from the dealers, but the client has its own unique interface to the data, which is kept by PCMI on separate servers. And it's tied into the client's own internal systems. "We're still hosting it. We're still running it. But they have their own release schedule. They want to get some of the benefits [of SAAS], but they have some special needs."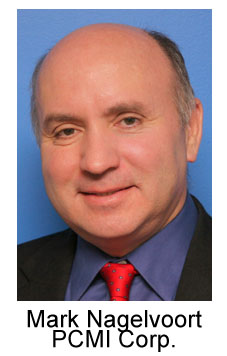 Nagelvoort, another Chicago native, said he thinks the city is the perfect spot for a conference, because of all the choices for flights and hotels. "And also, there's a lot of companies in this area," he said. His own offices are closer to the airport than to downtown, but he said he doesn't mind commuting in for the conference. Plus, he added, the GWSCA couldn't do things like hosting the yacht cruise if the conference was located near O'Hare.
"I think that boat ride was really nice -- the fact that everybody got to socialize on that ship," he said. "Plus, I really like that [the conference] brings out a broad spectrum of people. We get people from multiple industry sectors that come to GWSCA. And especially with our emphasis of doing more and more in the consumer space, it just gives us a broad audience."
Hawkins said the cruise on the Anita Dee I yacht is scheduled for Thursday night from 7 to 8:30pm, sponsored this year by Tavant Technologies. Hawkins said last year's cruise was one of the best networking events he's ever attended, so there was no reluctance about doing it again this year. But last year, the cruise went out eastward into the lake, so this year, he said, it will go in the other direction, up the Chicago River, taking in some of the sights of the city and the architecture of the Loop from up close. There will be refreshments on board as well.
Other highlights scheduled for Friday morning include the panel discussion from 9:15 to 10am that will include Accent f(x) CEO Patrick Scheen and Chris Dauk, the company's executive vice president of business insights, as well as Chrisie Dorton, the direct to consumer program manager at GE Appliances, which is now part of the Haier Group.
Entitled "Leveraging Data to Improve After-market Attach Rates and Profitability," the presentation will address data-driven marketing in manufacturing, retail, service, and underwriting. The key is to learn how to use disparate data sources to provide a broader view of your customers, and how to measure the value of data in driving everyday decision-making.
Service Contract Pricing
And then at the very end of the conference, on Friday from 10am to 12 noon, Hawkins has scheduled a panel discussion on the right pricing strategy for service contracts, chaired by Rob Christian, the president of OnPoint Warranty Consulting & Program Management. This conference-closing discussion will once again includes Patrick Scheen, who this time will be joined by Darius Bullock, the director of repair services sales and development at Lowes Companies Inc.
Hawkins said he scheduled this panel discussion and a preceding half-hour presentation by Justin Crotty, Cisco's director of business development, for the time slot right at the end of the conference in order to entice more people to stay for the half day.
"That final session of the conference on Friday morning, I think, will be dynamite," Hawkins said. He said he actually reached out and recruited Crotty after reading something he had written about customer engagement, product warranties, and the channel ecosystem.
Typically, attendance dwindles on the second day of a conference, especially when it ends at lunchtime so close to a weekend. But Hawkins said he wants people to plan their hotel check-outs and flights around a noon adjournment of the conference, and this is how he's enticing them to do so. Let's hope it works.