November 14, 2019
Louisville's Warranty Experts:
Both GE Appliances and UPS Worldport are located there. Throw in nice weather, a good airport, and a central location, and you have all the ingredients needed to turn it into a major hub for warranty and service contract expertise.
This story shall the good man teach his son,
And Crispin Crispian shall ne'er go by,
From this day to the ending of the world,
But we in it shall be remembered,
We few, we happy few, we band of brothers.

William Shakespeare, Henry V, Act 4, Scene 3
The city of Louisville, Kentucky, home of both General Electric's Appliance Park and United Parcel Service's Worldport, has become a major hub for the warranty industry. AIG Warranty Solutions is just across the Ohio River in Jeffersonville, Indiana, Best Buy's Geek Squad City is just south of the airport, and several new start-ups are downtown.
It's a legacy of GE's decision nearly 70 years ago to base its appliance manufacturing in the city, and its subsequent decision to base its appliance service contract operations there as well. Appliance sales were soaring and service contract sales were on fire, so GE always sent its best people there. And once they learned the business inside out, they realized they could take that knowledge with them to small start-up companies that helped other manufacturers and retailers figure out the warranty business.
Decades later, this "band of brothers" have fanned out into all sorts of direct marketing houses, call center operators, data analytics shops, insurance companies, and third-party administrators. In just the past few years, OnPoint Warranty Solutions LLC and Hornbeam Insurance Company have opened offices in the city, near the banks, insurance companies, restaurant chains, law firms, bourbon distilleries, sports equipment manufacturers, and horse racetracks that also call Louisville their home.
Best in Class
"I think the origin is General Electric -- GE Appliances," said Tom O. Hansen, currently the CEO of Smart Customer Solutions, but previously the head of GE's service contract program. "They were known in the industry as the premier provider, especially when it came to aftermarket sales. They had a great integrated marketing strategy, with mail and phone. In fact, when I was running the service contract program for GE Appliances, we had many of our competitors and many of our customers say to us, 'You're recognized as the best.'"
That opinion may have changed, however, after the Chinese company Haier Group acquired GE Appliances in 2016, and both product quality and customer service began to slip. At one online review website, GE Appliances had a rating of 1.12 out of five stars, with only 0.5% positive reviews in the last year. Among 155 home appliance companies, GE Appliances ranked 152nd.
Patrick Scheen, the CEO of Accentf(x) Marketing, said he grew up in the city, and everyone always said GE was the best. "Their GE Answer Center was the holy grail of call centers," Scheen said. They were always put up as the best in class." Millions of consumers called in each year to ask questions about how to use and how to fix their appliances, some ordering parts and/or repair manuals.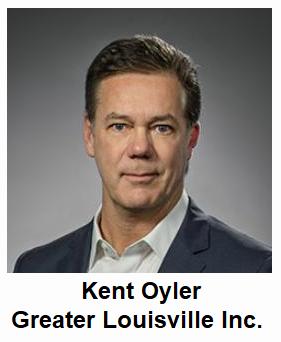 Kent Oyler, president and CEO of Greater Louisville Inc., which is the city's Chamber of Commerce, said that in addition to GE Appliance Park, another factor drawing companies to the city is the presence of the UPS Worldport. In 1980, UPS chose the airport in Louisville as one of its major hubs for package shipment and sorting, and began calling the facility its Worldport in 2002. It has attracted not only warranty and repair companies to the city, but all sorts of shipping and logistics companies.
"We have 160 or 170 UPS planes that fly in here every day," Oyler said. And of course they fly back out again, carrying packages that have been sorted at the hub. The advantage for logistics companies located nearby is that they can initiate shipments as late as 11pm in some cases, and still get them delivered next-day. "For products that have to be repaired, or for other logistical services, that has been a huge selling point," he added.
For instance, it was a major reason that Geek Squad City opened just a few miles south of the airport in Brooks, Kentucky. The Geek Squad, the service and repair subsidiary of Best Buy Company Inc., chose the site as the home of its massive computer repair hub precisely because of that advantage. "People could ship them laptops, get them fixed, and they could ship them back, with as wide a window as possible," Oyler said.
The UPS Connection
According to a research study commissioned earlier this year by UPS and conducted by Meench & Shanker LLC, more than 62,000 jobs in Kentucky are related to the presence of UPS in Louisville: 21,000 at the company itself, and 41,000 more at 200 other companies that have either relocated or moved parts of their operations to the area in order to be near UPS Worldport.
Now, there are hundreds if not thousands of people employed in the Louisville area who understand the value of selling protection plans and providing fast turnarounds for product repairs and replacements. All of the area employers engaged in the reverse logistics, product warranty, and service contract business benefit from the cluster of talent in the vicinity.
"We are a city that does back office very well," he said. And it's not just warranty work and product repair. Computershare Ltd., which does stock transfer services, has a big office downtown. So does Hogan Lovells, one of the world's largest law firms. Health insurance giant Humana Inc. has its headquarters on Main Street. And then there are also the back office operations of several large restaurant chains: Yum! Brands Inc. (Taco Bell, KFC, and Pizza Hut), Papa John's International Inc., and Texas Roadhouse Corp., among others.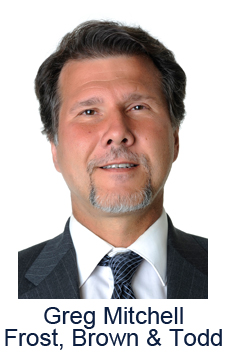 Attorney Greg E. Mitchell, chair of the Frost Brown Todd LLC Insurance Industry Group, said he thought GE Appliances "clearly helped drive the thought process." And then UPS helped make it possible to fly in parts and fix products within a few days.
"You can see the confluence," he said. First came the call centers and the sales, insurance, and legal expertise. Then came the physical repairs of the products being protected by the plans, as Louisville became a hub for both the administration and the service delivery.
Mitchell said even in his own career, it was frequently a matter of being in the right place at the right time, with the right skills. "I think there are a number of coincidences as to how people arrived at where they are, and why, that became a confluence of talent," Mitchell said.
For instance, he said he began practicing law for Buchanan Ingersoll P.C. in Pittsburgh in 1987, but moved back to Kentucky in 1990 when the arrival of Toyota Motor Manufacturing USA in the state caused demand for international trade lawyers to increase. His experience drafting international sales limited warranties readily translated into the drafting service contracts and extended warranties. And then the opening of the service contract start-ups caused demand for that expertise to also rise.
GE and the First Service Contract
GE Appliance Park is roughly ten miles southeast of downtown Louisville. General Electric opened Appliance Park as a manufacturing center in Louisville in 1953, where at its peak the company employed thousands and manufactured millions of washers, dryers, refrigerators, dishwashers, and other major appliances. At times, it was the largest employer in the city.
Over time, GE also began to manage its suite of aftermarket services at the site, including extended warranty marketing. And that was a very big deal, because GE may have invented extended warranties (but that was long before Appliance Park opened).
Thomas Edison and his investors started the Edison General Electric Company in 1890 in New York. Three years later, the company merged with several competitors and changed its name to General Electric Company. It entered the appliance business in 1907, the lighting business in 1911, the radio business in 1919, and the television business in 1928.
GE didn't invent the icebox, but beginning in 1927 it was one of the first to mass produce an electrical refrigerator for consumers. The "Monitor Top," so named because the compressor at its apex looked like the revolving gun turret on the USS Monitor warship, had one very big design flaw: it used a highly toxic gas called methyl formate as its refrigerant. If the units ever sprung a leak, it could kill the whole family.
To prevent that from happening, GE covered the units with a three-year warranty and developed a robust repair capability that included house calls, if necessary. To boost sales, GE worked with local electric companies to sell Monitor Tops to their customers on installment plans for $10 a month, which was added to their electric bills.
And then, on October 25, 1934, a GE Appliance dealer named R. Cooper, Jr. Inc., located at 509 East Illinois Street near the Navy Pier in Chicago, sold an additional five-year extended warranty for a GE Monitor Top refrigerator to a man named Howard J. Smith, launching what we now know as the service contract or extended warranty industry.
GE Appliance Park
That line of business eventually moved to GE Appliance Park, which is where the crew that went on to form Accent Marketing Services and later Service Net Solutions and numerous other Louisville-area service contract businesses learned the inside secrets of the service contract industry that by then was more than 50 years old.
They came from all over to Appliance Park -- the GE "A-Player" executives, from the various divisions of the company. Hansen started with GE in 1982 and was working in finance at a GE Aircraft Engines factory in North Carolina when he was transferred to Appliance Park in 1991. Kevin Callahan, now the president of Hornbeam Insurance, had started with GE Capital in 1985, in Stamford, Connecticut, and was moved to Louisville in 1993.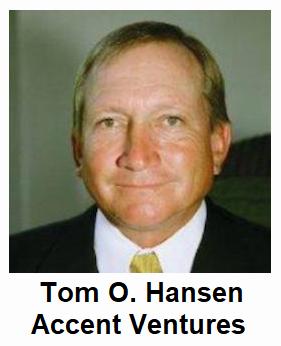 Hansen said he was always the corporate one in a family of mom and pop entrepreneurs. Frequently called the "Godfather of Warranty," (he even got a bottle of bourbon from a colleague at GE with his photo and that title on the label) he was running the service contract business for one of the world's largest companies from offices in one of their most important plants.
At GE, however, the best always got promoted, and Hansen said his next upward move in the corporate world was probably going to be out of operations and back into finance. So he left GE in January 1993, and opened up Accent Marketing Services Inc. as a call center and direct marketing firm in downtown Louisville.
"Pretty much, I knew that if I failed, they'd take me back," Hansen said of his departure from GE. "If I didn't think I had the parachute, I don't know if I would have. But I grew up in a very entrepreneurial family." His father ran a convenience store, and then a window covering business, and Tom used to help with installations.
Accent Marketing Services
Five of his co-workers from GE Appliances eventually followed him there. Kevin Callahan, Tim Clark, Bob Doligale, Lansdon Robbins, and Wayne Schwertley left GE and joined Hansen at the Accent Marketing office suite in the Waterfront Plaza building that Al J. Schneider Company had constructed in the 1970s at 325 West Main Street. They eventually grew to occupy four floors in the building, which today also houses the Galt House Hotel and Jeff Ruby's Steakhouse.
Their first client was Sears. Then Sam's Club signed on. Dell was next. Then came Sprint, Amana, Maytag, Best Buy, Office Depot, Home Depot, Whirlpool, Sony, LG, and Samsung. "We were their marketing arm," Hansen said. "We did all the integrated marketing to their customers through either registrations or missed point-of-sale."
Accent Marketing also built call centers. In fact, Sprint became one of its biggest accounts when Accent began providing customer care services for Sprint's long distance division, and later their wireless division. The irony is that it began as a small-scale barter: we'll answer some of your calls if you give us your long distance services. But it grew. And grew.
Eventually, Assurant signed on, specifically for help with database marketing services for the extended warranties they were selling for, yes, you guessed it, GE Appliances. But that's a sidetrack we'll get out of the way in a bit. For now, let's get back to the launch of Accent Marketing.
Down the street is the Humana Tower, a 26-floor marble and granite building at 500 West Main Street that serves as the health insurance company's headquarters and also plays host to numerous retail shops. Patrick Scheen got a job soon after college in the bank on the ground floor. Soon, he moved to a job in Humana's marketing office upstairs. And that, in turn, led to a job in Boston at an advertising agency and database marketing firm called Digitas, where he learned the secrets of the direct mail and telemarketing industries.
Scheen stayed in Boston for a decade, but eventually he looked for a way to get back to Louisville. Coincidentally, at the time one of the subcontractors Digitas was working with was Accent Marketing Services. And so, in 2003, they offered him a position as their Chief Operating Officer. And almost immediately, he shifted over from marketing services into what is now a multi-decade career in warranty marketing services.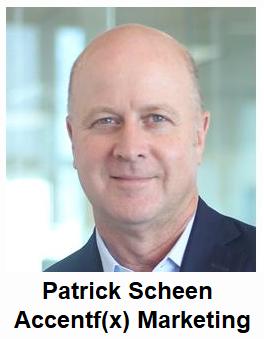 "I knew Accent was a marketing agency," he said. "I didn't realize how much they were involved in warranty marketing." Few did. But Scheen quickly discovered that many of the principles in the company carried a deep knowledge of the warranty business with them from their time working at GE Appliances.
"I just sort of fell into it," Scheen said. "I started managing this group that did all the extended service plan marketing for a number of different clients. You jump in with both feet, and you learn a new industry very quickly."
Two doors down at 471 West Main Street is the American Life Building, where today Kevin Callahan is the president of a brand new service contract underwriter called Hornbeam Insurance. It's a wholly-owned subsidiary of Hardscuffle Inc., which is a holding company that also owns The American Life & Accident Insurance Company of Kentucky. Dan Tafel is the senior vice president of business development, and Christopher Karo is the secretary and general counsel. But more on that next week.
Focus on Management Training
Callahan said he remembers going through all sorts of management training programs when he worked at GE. Jack Welch, the chairman of GE from 1981 to 2001, was a major proponent of Six Sigma, ISO 9001, and other quality standards that involved both training and certification. And he was also known to promote his best executives and let go his bottom performers.
Rob Christian, now the president of OnPoint Warranty, started in the direct marketing department of GE Appliances in 1993. He recalls going through lots of management training while at GE, and because the service contract business was growing so quickly, lots of top people being transferred in to Louisville from all around the company. Chris Smith, who is now the CEO of OnPoint Warranty, first worked for GE from home in Atlanta, and then from an office in Dallas, before he was transferred to Louisville in 2000 as the president of GE Warranty Management at Appliance Park.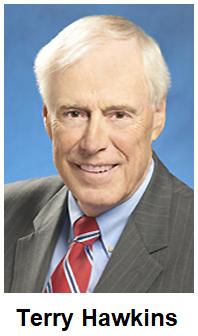 Terry Hawkins, a now-retired attorney who worked in Appliance Park after GE recruited him from his private law practice in Louisville, also remembers all the emphasis on management training and promotions. "During the Welch era, GE had a very aggressive management development program," Hawkins said. "And Welch, I think, always considered appliances to be the proving ground for management talent. So a lot of folks out there in senior management jobs today got their start at Appliance Park."
Hawkins said he moved to Louisville in 1970, soon after graduating from law school. He took a job with McDonnell Douglas for a few years, then in the mid-1980s went into private practice, specializing in commercial litigation. That was where he first came across service contracts, while he was representing a third-party administrator that had a dispute with an underwriter. GE became a client in the early 1990s, but soon decided to bring Hawkins in-house.
One of the first things Hawkins did was sign the Zurich Insurance Group as the underwriter for GE's computer and appliance service contracts. In 2000, GE went a step further and sold its service contract administration operations to Zurich, but remained as a selling partner in what was then called GE-Zurich Warranty Management Inc. A few years later, Zurich sold its share back to GE, which immediately formed a joint venture with Assurant Inc. And then in 2008, Assurant bought GE's share, and hired Hawkins as well.
Years later, Hawkins said he remembers going into a client visit at the Atlanta headquarters of Home Depot Inc., "and of the top seven guys, three were personal friends from GE Appliances' service contract business." It was much the same story at Circuit City Stores Inc. "Everywhere we went, we ran into GE alums," he said.
Sears Home Services
In some cases, it was more than just a coincidence that GE alumni were showing up everywhere. Rob Christian said that when the six co-founders of Accent Marketing were leaving GE, he didn't feel quite ready to make the jump from the corporate world into the startup environment. So he remained at GE -- a safe corporate job.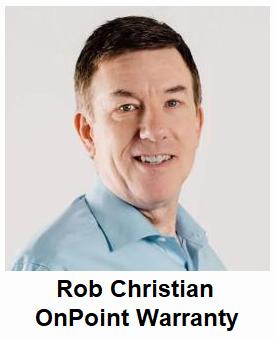 One of Accent's first outside accounts was Sears Home Services. The "band of brothers" asked Christian to join Accent Marketing to manage the Sears account, but instead he joined Sears to manage the Accent account. "So I ended up being Accent's first big client, just on the Sears side," Christian said. He moved to Chicago, but had lots of opportunities to travel back and forth to Kentucky.
"And collectively, we went to town on that portfolio," he said, repricing contracts, consolidating locations, introducing predictive modeling, and generally turning a money-losing aftermarket business into a profitable operation. Gary Mitzner, who still works for Sears, was a huge part of that effort as well, Christian said.
Sears and Accent Marketing then began to talk about forming a joint venture in the extended warranty business. Hansen said the original intent was for Sears and Accent to jointly form a third party extended warranty administration company that could work together with the Sears repair technicians to both protect and repair other manufacturers' products. "But then they had leadership changes at Sears, so we did it on our own and we created Service Net," he said.
Actually, in those early days it was called PC Service Net, because so much of the administration activity was expected to be on the personal computer side. And when Sears pulled out of the deal, Christian left Sears to go to work for Accent on the launch of the new extended warranty administrator.
Service Net Solutions
But then it happened again: new management came in and everything changed. In 1999, MDC Partners Inc., a holding company for advertising and marketing companies, acquired a 51% interest in Accent Marketing. And the new majority owners simply didn't want to own a service contract administration business. They didn't know what it was. So Accent Marketing was split into two companies, and Christian ended up on the Service Net side of the house, becoming the vice president of operations.
"We split it off," Hansen said of Service Net. "They didn't understand it, and what was there wasn't of value to them. We knew it was a great value, of course. But they were looking for a database marketing company, not a warranty company."
So Service Net Solutions was spun off into a separate company in 1999, specializing in operating extended warranty administration services for manufacturers and retailers. Kevin Callahan, Lansdon Robbins, and Wayne Schwertley left Accent Marketing to join Service Net. Tim Clark, Bob Doligale and Tom Hansen remained with Accent. But they all remained co-owners of Service Net, and of the 49% of Accent Marketing that was not initially sold to MDC.
First they signed up hundreds of mom-and-pop retailers and dealers selling major appliances and consumer electronics, who wanted to add service contract programs. Then they signed up some of the online computer retailers. Greg Gadbois was recruited by Lansdon Robbins to run sales. And then the Maytag account was landed.
Gadbois, now the senior vice president of business development for the global warranty practice of Marsh LLC, remembers those early days vividly. "I actually was the first employee at Service Net," he said. And he stayed there for 14 years, working from an office in Southern California. And as a telecommuter before telecommuting was fashionable, he served as Service Net's senior vice president of sales, which worked out just fine because several of the earliest Service Net clients were based nearby.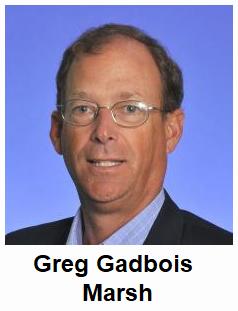 Gadbois recalls that some time back in the early 1990s, when he was working as an independent manufacturer's rep, he read that GE was launching an extended warranty program called Service Protection Plus for its personal computers. He cold-called Appliance Park, and somehow ended up talking with Lansdon Robbins, who somehow ended up hiring Gadbois' company as an independent rep for the program. Years later, after Robbins left GE and joined Accent, he asked Gadbois to join what eventually turned into Service Net Solutions.
Meanwhile, Accent Marketing was quickly outgrowing its rented space in Waterfront Plaza. "Parking became an issue," Hansen said. So did constantly having to take the elevator to visit the other departments spread across four floors. "And then we saw an opportunity to consolidate everything across the river in Jeffersonville."
The Falls of the Ohio
Louisville is much more than a city with a central location and nice weather. It also is the one spot on the Ohio and Mississippi Rivers between Pittsburgh and New Orleans that ships can't get through on their own. The culprit is a section of rapids called the Falls of the Ohio, where the river drops 26 feet over two miles. The provision of navigating skills to passing river traffic was the main business in Louisville in the early days, and numerous transportation services and both ship- and rail-car-building factories soon followed.
One of these was a railcar manufacturing plant located right across the river in Jeffersonville, Indiana. Opened during the Civil War era, the Ohio Falls Car and Locomotive Company factory built and repaired rail cars and engines. Known as the "Car Works," the factory remained open until 1933, when the Great Depression and the rise of trucking caused demand for rail transport to plummet.
Sixty years later, the buildings still had the tracks running between the buildings, and in some cases through them. Many of the windows were broken, and what could kindly be described as "critters" were the only tenants. But the property was available, parking was plentiful, the buildings were huge, the walls and beams were intact, and it was right next to the bridge back to Louisville.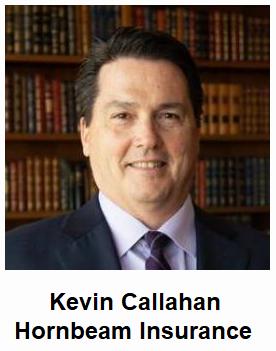 The building that Service Net chose for its headquarters was originally the plant's wood working mill and sheet metal facility. Callahan remembers the first time he went to look at the property, along with Service Net co-founder Lansdon Robbins.
"When Lansdon and I first went over to look at that, we said, 'We're not moving into this place," Callahan said. "We actually had another office building picked out." But thanks to the persuasion of Michael Neuman, the company's facilities manager, Service Net was able to make the move across the river seven months later. "He had an eye for that. And we went with his gut feeling," Callahan said.
Gadbois remembers the first time he saw the Car Works, before it became Service Net's new home. "They brought me over to this place," he said, "and there were puddles on the ground. There were holes in the windows. And there were still railroad tracks on the floor." Suffice it to say that it didn't resemble any call center that he had ever seen.
Hansen said he had already been part of the reclamation of numerous abandoned factories, turning them into modern call centers. So he was much more confident it could be done to the Car Works. "Still, it was very difficult to imagine what the end result was going to be," he said.
Once I Built a Railroad
Service Net moved to Jeffersonville in 2000. Accent followed in 2003, choosing an adjacent building. Years later, Service Net put some of those "before" photos on the walls, just to illustrate what a remarkable transformation the old building had gone through. And that's not to even mention the obvious "Brother, Can You Spare a Dime?" narrative, of a decaying old railroad factory closed in the Depression but reclaimed by high-tech startups providing database marketing services and selling extended warranties.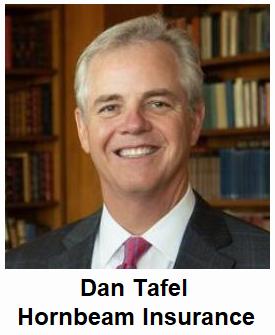 Dan Tafel, who joined Service Net in March 2002, said it was a different kind of tragedy that drove him into the warranty business. Back in 2001, he was working for a company that sent out text notifications on behalf of its clients. One of those clients was American Airlines Inc., which used the service to send out flight status notifications. Another was Service Net Solutions, which used it to send out appointment confirmations for repair technicians making house calls.
But then came the 9/11 attacks, and the airline business went south. So he got to talking with Service Net, which hired him for a business development job right after the company had moved across the river to Jeffersonville.
He said he suddenly found himself in a new world, working for a third-party administrator of service contracts. "I knew how to sell. I knew business development. But I knew nothing about service contracts," Tafel said.
"The first six to eight months, I was immersed in just trying to understand how the structure of an extended warranty was pulled together, with regard to underwriting, IT, logistics, analytics, claims, and service -- there are a lot of moving pieces, and quite a lot of companies involved," Tafel noted.
The Wonder Years
Hansen eventually left Accent as an employee in 2004, after his five-year retention agreement had concluded, and MDC bought the remaining 49% of the company. But he stayed on for five more years as an advisor. And then he spent the last 10 years setting up a variety of entrepreneurial businesses under the umbrella of Accent Ventures LLC and its subsidiary Smart Customer Solutions.
Bob Doligale and Kevin Foley left Accent marketing to start their own data-driven firm, Splash Analytics LLC, where today they are the company's president and CEO, respectively. Several others, including Ryan Mitcham and Brandon Metzger, also followed them from Accent to Splash.
The company provides predictive modeling services, risk analytics, pattern recognition, and other data analytics services to clients in the healthcare, retail, manufacturing, and advertising industries. It's based about 14 miles east of downtown, in the Jeffersontown neighborhood of the city, not far from the OnPoint Warranty offices.
"We are still very close," Hansen said of his former co-workers. "Lansdon Robbins is still a client of mine," through PetFirst Healthcare LLC, a company based around the corner from Service Net in Jeffersonville that sells pet insurance. "And he's still one of my best friends."
He also sees Bob Doligale and Kevin Foley at Splash Analytics once in a while. And he keeps in touch with Tim Clark as well.
"We had something very special that I still have not seen replicated -- what we had as an executive team when we built it," Hansen said. "I mean, we built a company from one person to a quarter billion dollars in sales in a matter of 11 years."
The Band of Brothers
"This band of brothers has been through so many things together," Christian noted. "We've seen all of our kids grow up, go to college, get married, and have kids of their own. We've been with each other through illnesses and divorces and all kinds of things through the last 20 or 25 years. And we hang around with each other, not only because we like each other, but we also know how to do business with each other."
Dan Tafel and Patrick Scheen, who have known each other since their days back in grade school, now live nine houses away from each other in Louisville. And now their children are growing up together.
Powell Taylor, who managed the GE Answer Center in Appliance Park, had a son named Kent Taylor, who went on to start the Texas Roadhouse Corp., a chain of Western-themed restaurants also headquartered in Louisville.
Eventually, MDC Partners decided that extended warranty marketing was also not a good fit with its core advertising and call center business. So in 2013, Scheen was invited to spin off those operations into a separate company he called Accentf(x) Marketing, or AFX.
"They gave me the opportunity to purchase it," Scheen said. "And I said 'Yes, we'll take it!'"
The new company name, he said, is designed first to suggest an overt link to the legacy of Accent Marketing Services, and second to suggest an algebraic formula. "We set ourselves up as a data-driven marketing company," Scheen said. "We leverage data to gain insights that drives the strategy and the execution. And so the f(x) is showing that there's a real science to what we do. It's a mathematically-driven data analytics and marketing strategy."
Scheen noted that Accent Marketing Services, the parent that ultimately spun off Accentf(x), was also at first a database marketing company. But then it began to have a lot of success constructing and/or operating call centers and providing customer care services for clients such as Sprint, so the focus of the company changed. In a way, then, Accentf(x) is taking it back to those original roots.
Two years later, MDC Partners sold Accent Marketing to StarTek Inc., a call center and business process outsourcing service company with operations in 13 countries. What used to be known as Accent Marketing is now the Jeffersonville, Indiana, location of StarTek.
The Next Generation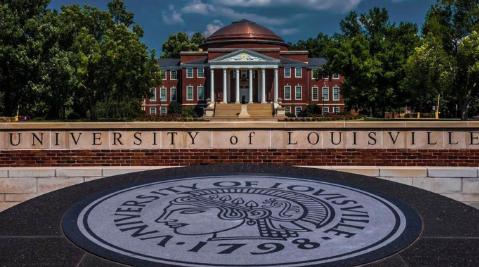 The warranty analytics skills that grew up alongside the service contract business in Louisville are now being passed onto the next generation. Scheen said Accentf(x) Marketing recently worked with several large employers in the city, including UPS, Humana, Papa John's Pizza, and Brown-Forman Corp., to help launch a Master of Science in Business Analytics program at the University of Louisville College of Business. The first graduating class received their degrees this past August, he said.
"When people get into the warranty business, very few of them leave," Hansen noted. "Those were exciting times. But it was a lot of work. Back then I was the copy writer. I was the account manager. I was the logistics manager."
But that work has had a long-lasting impact. Hansen said he still occasionally gets the letters soliciting him to buy an extended warranty from one of his former clients. "And much of it is still what I wrote twenty-some years ago."