August 26, 2021
Warranty Chain Management Conference:
In the middle of the summer, in the middle of a pandemic, on the strip in Las Vegas, the annual gathering of the warranty management industry will reconvene after spending a year online. Insurance, telematics, sustainability, and automation are among the major topics on the agenda.
When we last gathered at the Warranty Chain Management Conference in Orlando in March 2019, there was no pandemic, no lockdowns, no mask mandate, and certainly no reluctance to take a plane trip. Boy, how things have changed!
And then in December 2020, there was this weird little online conference called the "WCM Experience," which was nothing like the WCM experience we all got used to attending from 2005 to 2019, primarily because we couldn't shake hands or sit down together for little chats in the hallways, or get to know each other across the industries and time zones that would otherwise separate us. But it was all we were offered by the new owners of the conference once the pandemic made the original plan to have it in person in Las Vegas in May untenable.
Next week, some of us are headed to Vegas for what will be either the sixteenth or seventeenth edition of the show, depending how you count last year. It will be held at the Bellagio Hotel, with a welcoming reception beginning at 5pm on Sunday night, two pre-conference workshops on Monday, and presentations and panel discussions on Tuesday all day, and Wednesday until lunchtime.
This year, Bob Roberts, the customer solutions leader at Trane Technologies, will deliver the WCM keynote address on Tuesday, August 31, from 9:05 to 10:05am. The official title of his presentation is "The Learning Machine: Transforming Customer Experience Using Data, Warranty, and Service Contracts." But it's really about how a new generation of HVAC and refrigeration equipment combined with advanced warranty management and enhanced service offerings are literally going to change the world.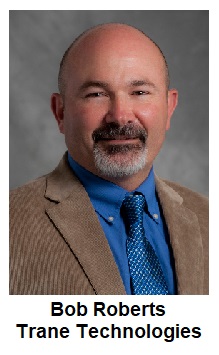 As the leader of customer solutions, Roberts helps devise the strategic direction of warranty, technical service, publications, customer service and vendor recovery at Thermo King, the part of Trane that makes refrigeration systems for trucks, vans, buses, railroad cars, and even ships. And the latest generation of Thermo King products are being designed to provide maximum uptime and greater reliability.
Sustainability Commitment
One way they will do this is by connecting the refrigeration units to a monitoring service that will send alarm codes when food or freight rises above or drops below the optimal temperature range. On the surface, that sounds like good common sense, but it turns out to also be a key part of the company's sustainability initiatives.
Thermo King even has a webpage about its commitment to sustainability. "As a global enterprise leading the way to a more sustainable future, Thermo King is focused on keeping transported food and perishables safe and fresh; delivering efficient and reliable small transportation solutions; heating, cooling and automating homes and buildings; and enhancing industrial productivity. From the efficiency of our buildings to our progress in managing energy, water and waste, we continue to find ways to reduce the company's impact on the environment and embed sustainability throughout our businesses," the page explains.
And it's not just Thermo King, As part of its "Gigaton Challenge," parent company Trane announced plans to reduce the greenhouse gas emissions of its customers by one billion metric tons of CO2-equivalent by 2030. And in doing so, it noted that this reduction is equal to about two percent of the world's current annual emissions -- or to put it another way, equal to the annual emissions of Italy, France and the UK combined.
"It is around sustainability. It is around that Gigaton Challenge," Roberts said. "And how do we become better stewards of our world? Leave it better than how we found it."
In practical terms, for a company such as Thermo King, some of the top ways for it to reduce climate change are to change to more climate-friendly refrigerants, to find more climate-friendly power sources for its equipment than diesel, and by preventing leaks and equipment breakdowns, to reduce food spoilage while it's in transit.
Refrigerant and Food Waste
Most people think it's all about cutting back on oil and gas, and replacing diesel and coal with solar and wind energy. But according to Project Drawdown, a group of scientists that published a list of over a hundred climate solutions in a 2017 book, reduced food waste and better refrigerant management are among the most promising ways to reduce greenhouse gas emissions without radically changing the way we live.

Project Drawdown estimates that up to a third of the food raised or prepared does not make it from farm or factory to fork. Producing food that never gets eaten squanders a whole host of resources -- seeds, water, energy, land, fertilizer, hours of labor, and financial capital -- and it generates greenhouse gases at every stage, including methane when organic matter lands in the garbage and decomposes.
"For us, that's an absurdity," Roberts said. "That's one problem that can be solved, right? And you know, how can you solve it? You can solve it by strengthening the supply chain, and you can do that through data, by making sure that everything is interconnected and you have good traceability. So those are some of the things that I'm going to weave into that gigaton challenge."
Meanwhile, one of the easiest ways to reduce greenhouse gas emissions is to switch to more climate-friendly refrigerants. When a refrigerant such as R-410A leaks into the air, pound-for-pound it can have an effect thousands of times worse than carbon dioxide or methane. Just one single pound of the R-404A used in many older supermarket refrigerators is as potent as roughly two tons of carbon dioxide. And it always leaks out over the long term -- if not during its useful life, then after it's thrown into a landfill by some unscrupulous commercial waste removal company.
Drawdown estimates that switching to more climate-friendly refrigerants could reduce emissions by the equivalent of up to 57.75 billion tons of carbon dioxide over a thirty-year period. Reducing food waste could cut emissions by another 90 to 100 billion tons over the same time period. So that's the annual total emissions for yet another couple of countries.
Customer Demands
"Today it's not enough to make the most efficient or the highest quality product," Roberts said. "Customers demand more. And so one of the very first questions that they'll ask you is, what are we doing to make the world a better place? And how does that interweave with their values, their company's purpose, and their values? And then, once you get past that, you get into the efficiency and the quality."
It all ties into warranty and service because keeping food cold is the reason for the use of the equipment in the first place. And if sensors can detect when the equipment is not performing that task, or with the use of predictive analytics perhaps even before it's about to fail, then that food spoilage event might be prevented. And even if the customer doesn't believe in climate change, they most certainly believe in successful food deliveries.
"Warranty is one of the major contributors to the information that feeds into a lot of the analytics that's being used to solve some of these problems," Roberts said. "And I'm going to hopefully illustrate that. I'm going to talk through our journey specifically."
Years ago, Roberts said, Thermo King was relying on a homegrown database that contained just enough data to pay claims and didn't provide much insight. But then the company transitioned to a robust warranty management system based on Tavant software, which is now making the transition to advanced analytics, the Internet of Things, and a massive amount of intelligence about how the products are being used, how they're failing, and what can be done to prevent those failures.
"It's all about the data," Roberts said. "It's all about how things are interconnected -- the connectivity of the equipment and all of the auxiliary pieces, and how you can take that information and then come up with ideas and solutions for solving some of these problems. So that's really where I want to weave it all together."
Transitioning From Diesel
In addition, across the industry, both the trucks and the refrigeration systems are soon going to make the transition from diesel to electricity. And that involves a new generation of equipment and new product designs, for which warranty and service will be even more crucial. Customers will want to avoid failures, and the vehicle and equipment manufacturers will want to know the specifics of each failure as soon as possible, so they can detect patterns and modify the product designs to avoid them in the future.
"Now you can have a holistic picture of what's really going on with that asset, and how can we work with that customer to optimize how they're utilizing it," he said. "And we'll know what information we can provide them to make their businesses better. I'll come up with some very specific examples of what that may look like -- from door openings on enclosures to the insulation thickness on trailers to the shoot switches, the ductwork inside the trailers, and how efficient they are."
A decade ago, if you'd come to a warranty conference to talk about climate change, sustainability, refrigeration, and food spoilage, or for that matter, if you wanted to talk about connecting equipment to the Internet so it could phone home and tell you when it's about to fail, people would have been baffled. But now, after 20 months of pandemic and yet another summer full of extreme weather, people seem ready to listen.
Company-wide, Trane Technologies has even loftier goals regarding sustainability. For instance, Trane and Nexii Building Solutions Inc. announced on August 12 that they have joined forces to create sustainable commercial buildings with significantly reduced carbon footprints. Under terms of the agreement, Trane will be the exclusive North America HVAC supplier for new and sustainable buildings constructed by Nexii, including retail stores and restaurants.
Warranty Management History
It's perhaps a sign of how far we've come since the first Warranty Chain Management Conference took place in San Francisco way back in 2005. Back then, Hewlett-Packard's Bruno Duverge detailed how different parts of the huge company (and especially its acquisitions such as Compaq) each treated warranty a little differently, how nobody was counting the true costs of warranty accurately, and how much all that waste and inefficiency was costing the company. Now, decades later, cost-cutting is a given while putting warranty data to work through analytics and telematics is the state of the art.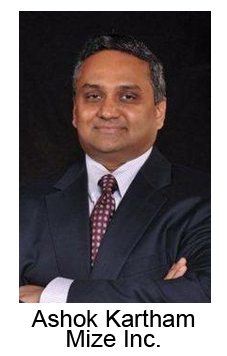 On Tuesday afternoon beginning at 2:25pm, Ashok Kartham, the founder & CEO of Mize, and now the Chief Product Officer of Syncron after Mize merged with the Swedish software developer, will take a look back at the evolution of warranty management over the past 20 years. It will take a look at how successive waves of technology, such as the World Wide Web, smart phones, cloud computing, and artificial intelligence have changed the practice of warranty management, and it will also look ahead to current trends such as product-as-a-service, subscription vs. ownership, and how manufacturers can turn products into services.
"I've worked in the warranty industry for the last 20-plus years," Kartham said, first with John Deere, then with 4C Solutions, and now with Mize and its merger partner Syncron. "For the WCM, we thought it would be a good time to take a look back and see how has warranty management evolved over the last 20 years, and where is it going next."
Kartham said back in the old days, warranty was just an accounting function. Claims came in, claims got paid. Spare parts were manufactured, parts got sold. "But when we started the warranty software industry, we realized there is a lot more to it, and it needs to be managed like a warranty lifecycle: product registration, entitlement, claims, supplier recovery, returns, and warranty analytics."
Recent Warranty Innovations
At the same time, the web became the favored medium for data entry and claims processing. Then along came smart phones and their use as portable terminals for data entry and claims processing. Now, the Internet of Things is providing the means to connect to the products themselves, and both artificial intelligence and machine learning to help process the flood of data that results. On the one hand, the data is more accurate than manual data entry ever was, but on the other hand, there's lots more of it.
"My presentation will talk about all the progress that all of us together -- our customers, the company -- made together over the last few years, as well as what are some of the technologies we can apply, so warranty can be even more pro-active, in terms of how they react to the customers, how the data can be captured directly from the products, instead of somebody typing in the failure data. So it's about the past as well as how that evolution continues to progress towards an even further digitization and connectivity."
In fact, one of the points Kartham said he will make at WCM is to suggest that warranty managers no longer wait for the claims to be submitted days or weeks after the failure. "Previously, we said we could go to the field service -- to the technician while they're repairing -- to help them find the right diagnostics for the right repair, because those conditions impact the warranty cost," he said. "Now, with this merger, we are going even further upstream where we ask, can we collect this diagnostic data, this failure data, directly from the product? Or even before the failure happens, can we predict it?"
Including the online-only WCM event last year, Kartham has been to most of the annual warranty and service contract conferences over the past few years. And even after he sold 4CS to PTC ten years ago for a reported eight-figure sum, he refuses to sail off into the sunset.
Contributing to the Industry
"I don't have to work for the money anymore," Kartham noted. "So now I feel like I can work on things that I am passionate about. And I think as you know, not many people feel passionate about warranty or the service industry. But I feel passionate about it. The technology continues to progress, so we have more and more things to do. And I feel like I can contribute to the industry and to the company, by building the teams and the capabilities."
Kartham has recently taken a leading role in efforts to promote the commercial warranty and service contract industry, in addition to the consumer warranty and service contract industry that seems to get all the headlines. Yes, passenger cars, washing machines, and smart phones account for billions of dollars of contract sales and claims, but so do tractors, trucks, turbines, pumps, and planes. And with fleet managers, it's all about uptime and service level agreements -- it's not if a product will break, but how fast will it get fixed?
"We are focused on more of those complex configurables, and high-value products where the warranties and service are more critical, and we think as small consumer products are getting to be more replaceable than repairable, while there is a complex repair network for commercial products, we think our warranty systems can add a lot of value," he said.
Now that the merger with Syncron has been completed, he said, one big new capability under development is to help commercial clients price their service contracts properly, so they can provide flexible and customizable terms and conditions to end user customers and make money for the plan providers. It's an intricate process even for one-size-fits-all retail service contracts, but it's even more complex for commercial equipment.
"We will be leveraging Syncron's pricing capabilities with the Mize service contract administration and management side to see if customers can price better," Kartham said. And he said they will further develop the subscription model for commercial service contracts as well.
Day turns into night early in Las Vegas, and so at 3:30pm we transition into an evening reception featuring retired USAF Lt. Colonel Kevin Sweeney. As a combat pilot during the Gulf War 30 years ago, he became the only person to successfully land a KC-135 -- the military version of the Boeing 707 four engine jet -- after losing both engines on the left wing. Since then, he's gone on to work in sales at IBM and then to develop a career as a motivational speaker, authoring two books on the subject, including "Pressure Cooker Confidence: How to Lead When the Heat is On!"
Warranty Analytics
On Wednesday, the morning kicks off with a panel discussion entitles, "Connected Warranty and Service in a Connected Era," which is to be helmed by Samantha Horton, a senior business analyst at Tavant, and is to include both Mark Rogers, the director of field quality and warranty at Mitsubishi Electric, and Jonathan DiNoto, the warranty manager at Kubota Tractor Corp.
The focus will be on warranty and service analytics, and specifically the best ways to manage the wealth of status and sensor data coming in from connected systems -- not only those being used out in the field, but also machines on the shop floor. But it will also deal with some mundane tasks, such as how best to turn plain text narratives into failure codes, or how to ensure that the data is entered more accurately, and how to then use that data more productively.
Roshan Pinto, Tavant's head of manufacturing, said the company's clients from the agricultural equipment and climate control industries can put warranty and service data to work, so that it helps drive decision-making. "It's not just analytics as a source of data and information. Analytics also provide actionable insights and a way to essentially reduce dependency on just static transactional systems. With the kind of data and information that is beginning to come in, we definitely feel that warrants a huge amount of focus, and that's what our conversation is going to be about on this panel," he said.
"We're going to look at the practical challenges," he said. "Though there is a lot of data, OEMs are still not able to derive the kind of basic benefit of utilizing that data. The pace and the way they make decisions today are quite manual and based on existing knowledge. We will discuss the ability to look at real-time data in combination with historical and field service data and apply learning models that will do a lot of correlation for you upfront. That is how we see the decision-making changing significantly as more machines from the field and shop floor get connected."
Automating Administration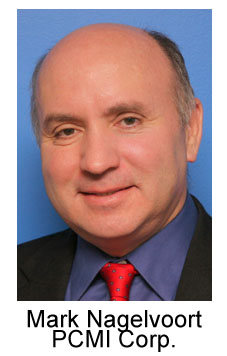 Mark Nagelvoort, the president & CEO of PCMI, the developers of an extended warranty management and administration software platform, is moderating a panel discussion on the morning of September 1 entitled, "Automating Administration: Technology Trends."
As its title suggests, the subject is the digital transformation now under way for service contract administrators, which enables them to automate everything from policy issuance and claim submission to online reporting.
On the panel with Nagelvoort are Gregory Myers, the executive managing director of Beecher Carlson Insurance Services LLC, and Dan Tafel, the senior vice president of Hornbeam Insurance, a new unit of American Life and Accident Insurance Company of Kentucky.
Nagelvoort said he's very excited to put these two experts on the same panel. "Greg specializes in helping OEMs decide if they should manage their extended warranty programs, outsource their extended warranty programs, or do a combination, where they handle some portions and let the administrators and insurers handle other portions." he said.
International Experience
And then Tafel has a wealth of international experience with service contract programs. Prior to joining Hornbeam Insurance, Tafel was vice president of AIG's global sales and management team, where he worked with multinational warranty clients such as Apple and Dell, and helped set up AIG's regional offices to support those clients in over 70 countries spanning Europe, Middle East, Asia Pacific, and Latin America Regions. In fact, he has given multiple presentations at previous WCM conferences on that very subject: setting up multi-country service plan programs for consumer electronics giants.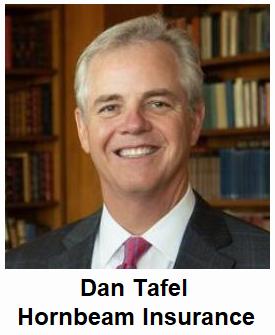 Tafel said the panel discussion deals mostly with the integration of partners, as automation makes it easier for manufacturers to develop, support, and monitor service programs in-house. "The customer experience is typically best managed by the manufacturer's customer support group," he said. "With a growing number of technology-enabled providers, manufacturers can more easily manage their own service program by bringing together technology-enabled plug-and-play partners for functions required to support a longer-term service program."
One of the major reasons to outsource is the chore of remaining compliant with the service contract regulations of 50 different states plus the District of Columbia -- and if it's an international business, with the laws of additional countries as well. Some companies prefer to simply sell the service contracts, collect their sales commission, not worry about the compliance issues, and be done with it.
Others want to administer the program themselves -- to own the customer experience and use it to bolster their brand -- and work with an established insurance carrier for the underwriting. Some go a step further and create their own captive insurance companies to fulfill that role. And then there are all sorts of hybrid arrangements as well.
Nagelvoort said that when he set out to put the panel together, he wanted to emphasize the many possible ways for a company to work with an insurance carrier. "When customers come to me wanting to start a new program or launch a new product, I try to understand what their goals are. Is it additional customer retention, additional revenue uplift, identifying specific products that matches their customer's needs? It needs to be something more than just 'we want to make more money,'" Nagelvoort said.
"There are plenty of great TPAs out there that offer phenomenal service," he added. "You can work with TPAs -- you can decide which parts of the program you want to control and which parts of the program you want the administrators to do for you."
Applicable Across Industries
Nagelvoort said the panel discussion is squarely aimed at companies that are looking to automate their service contract administration processes, whether they are retailers, dealers, manufacturers, insurers, or third parties. And it's aimed at both the vehicle and the retail consumer goods sides of the business. "This applies as much to a washer/dryer as it does to cars," he said.
"But the thing that is unique about this panel is Greg and Dan bring a lot of experience for those who are trying to explore the different levels, and how involved should they be, in the administration of an extended warranty program," he said.
"So here we've got a leading authority who helps people go through that evaluation process, and Hornbeam, a relatively new insurer in our space who is willing to work with the smaller manufacturers to get a program launched," Nagelvoort said. "So, I like that this panel can talk about the entire lifecycle of program management. "
Meanwhile, on the afternoon of Monday, August 30, Nagelvoort and Michael Blumberg of the Blumberg Advisory Group Inc. are doing a two-hour pre-conference workshop together entitled, "Key Strategies for Increasing Extended Warranty Attachment & Renewal Rates."
"That workshop is geared around people who are thinking, 'What does it mean to put together a program?' whether that means designing one or increasing their penetration rate," Nagelvoort said. So in a way, it could function as an entry-level course to the advanced course he's giving on Wednesday.
Risk Management Options
In fact, don't check out of your room and leave town too hastily, because the final session of the day is also about warranty risk management. To close out the proceedings on Wednesday, Jimmy Bynum, the president of Garde Solutions, chairs a panel discussion called "Understanding Risk Management Options for Warranty," that will feature encore appearances from Dan Tafel of Hornbeam Insurance and Jonathan DiNoto from Kubota Tractor Corp.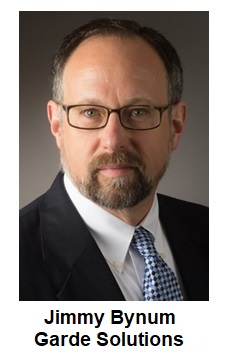 Bynum said that when companies are developing their warranty and extended protection programs from scratch, risk management is always a critical element of that process.
"It has been my experience that corporate leaders often overlook the options and go with the first idea they have," he said. "There are great situations to use a third party insurance partner. In fact, it works pretty well in most cases."
However, if the company setting up a warranty program is a manufacturer that has a strong balance sheet, Bynum suggests that they should really consider retaining the risk and associated profits.
"I want to have a discussion with Dan and Jonathan to dig in deeper on this," Bynum said. "When we published an article in Warranty Week on this topic, I got lots of folks reaching out to ask questions. The general feedback from the people reaching out was, 'I had no idea we had options.'"
Dan Tafel, in his second appearance of the day, will delve deeper into the various options available for managing the financial risk of your service program. "As manufacturers strengthen their service and support options beyond the purchase transaction, they're confronted with the long term financial liability to support that service. Do they retain the liability or offload it to an insurance company? It's typically not one way or the other. There are blended risk structures that offer the manufacturer a tailored approach to fit their unique financial strategy," Tafel said.
Balancing Risks and Rewards
DiNoto, meanwhile, said that while product warranty is a cost of doing business, extended warranties are a balance between the risk of claims and the reward of profits.
"As long as we are providing the best product possible, we can keep that cost down and realize those profits once the product's warranty life is complete," he said. "Unlike accident insurance, our risks from warranty costs are really ours to control in many respects, which has led to a more conservative approach and moves risk management responsibility from finance to quality assurance."
And while warranty data is a primary driver for quality assurance, he said that warranty repairs also represent an opportunity to connect with that customer and build that post-sale relationship. A product failure always starts out as a negative experience, but it can be turned into positive experience. And that, in turn, can help build a loyal customer base.
Extended warranties provide an opportunity to both continue the customer relationship and to continue the collection of data on the products in the field, when they're further along in their lifecycle, he added. "We want that customer to keep coming back to us, whether to purchase new products, buy service parts, or have routine maintenance performed, and a positive warranty experience is a great way to do that."