November 3, 2003
Don't TREAD On Me:
Estimates of the cost of TREAD Act compliance vary all the way from the U.S. government's own $89 million figure up to a $1.7 billion estimate recently published by AMR Research. While small manufacturers continue to count their actual costs, the government continues to insist those costs will be close to zero.
One of the reasons the Transportation Recall Enhancement, Accountability and Documentation Act, better known as the TREAD Act, is such a big issue for many automotive manufacturers is the perceived cost of complying with the rules as defined by the National Highway Traffic Safety Administration.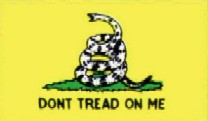 When NHTSA published its final rules for TREAD Act Early Warning Reporting (EWR) in the Federal Register during the summer of 2002, it included cost estimates for the compliance efforts of the major vehicle makers that ran into the millions of dollars each. In aggregate, NHTSA estimated their costs to be around $86.9 million for setup and $1.7 million in annual expenses. But for those who make just a few hundred vehicles per year, or for those who make just parts or other vehicle components, NHTSA estimated that their compliance costs would be close to zero.
AMR Disputes NHTSA's Estimates
According to a research report recently published by AMR Research Inc., NHTSA has underestimated the total industry cost of compliance by an amount exceeding $1.6 billion. The report, entitled "TREAD: A Multi-billion Dollar Black Hole," estimates that automotive manufacturers already have spent nearly $1.2 billion to date, and are likely to spend at least $500 million more in the next few years, for a total of $1.7 billion.
Kevin Mixer, AMR's research director for the automotive and heavy manufacturing industries, said the main reason for the wide divergence in estimates was NHTSA's mistaken belief that costs for the smaller manufacturers would be close to zero. NHTSA and AMR more or less concur that the compliance costs of the major vehicle manufacturers, known in NHTSA parlance as Group 1, will average out to around a million dollars each. But while NHTSA places costs for the smaller manufacturers in Group 2 at close to zero, AMR projects it will easily top a billion dollars.
"We came in with numbers not only for the 87 or so Group Ones," Mixer said, "but also the compliance efforts that are under way right now for a lot of the Group Twos." He said AMR found that in some cases, one or two manufacturers were by themselves spending more than NHTSA had projected for their entire industry segments. While the big vehicle manufacturers were spending $3 to $6 million each, the top tier of parts and component suppliers were spending $500,000 to $750,000 just to get ready for requests for information from those vehicle manufacturers.
This, he said, is one of the major flaws of NHTSA's estimations. The agency figured the cost of compliance as if it included just the cost of providing the required reports to NHTSA. It didn't consider the cost of, say, a parts manufacturer finding that it has to provide data to one of the Big Three for incorporation into one of their reports to NHTSA.
It may be a long time before someone such as a sunroof manufacturer finds itself required to file a TREAD Act report with NHTSA, but it won't be long before a vehicle manufacturer needs to look at the records of a glass supplier to see if there are patterns or anomalies in their production data. Where was it made? When was it made? How was it installed? The major vehicle manufacturers are highly likely to turn to their suppliers for such data, even if only to conclude that there's no apparent pattern to that data. Otherwise, how can they certify to NHTSA that their own reports are complete and truthful?
For manufacturers of components more directly involved with the act of stopping a vehicle or preventing injuries, these kinds of requests are likely to come sooner rather than later, Mixer said. "Anyone who manufactures brakes or safety restraints -- they're going to be coming online next year," he said. Then additional types of component manufacturers will come online in 2005 and 2006, as they have to react to requests or notifications from one of their customers or from NHTSA itself.
"Even when you go down to the low end of the scale, the headcount and the cost of the systems puts them into the $250,000 range as their cost of compliance," Mixer said. It's going to require at least one employee, he said, even if all the data entry, formatting and editing is outsourced.
NHTSA Sticks to Its Estimates
The National Highway Traffic Safety Administration seems to be sticking to the cost estimates it released during the summer of 2002, or at least it has yet to release an update of those estimates. Tim Hurd, NHTSA's chief of media relations, told Warranty Week there really wasn't much he could say about AMR's work. "If it comes down to we said one thing and they said something else, then that's the way it is," he said. "We have our estimate; they have their estimate. "You may find another group that has another estimate."
Still, Hurd agreed to check with the managers of the reporting process, to see what reaction, if any, they had to AMR's study. Here was their response, as relayed to Warranty Week by Hurd:
"We believe that AMR has significantly overestimated the costs of compliance. However, we can't go into detail because we are in the midst of rulemaking, considering petitions for reconsideration of the threshold for comprehensive EWR reporting. We can't make comments about EWR reporting outside of the formal response we are writing to the petitions."
The regulations outlined by NHTSA regarding the TREAD Act split the universe of automotive manufacturers into two groups. Group 1 includes all vehicle manufacturers that make more than 500 units per year, as well as all tire manufacturers and all child restraint manufacturers, regardless of their production volumes. Group 2 includes everybody else, including those who make less than 500 vehicles per year, and all manufacturers of part or components, regardless of their production volumes.
Group 1 manufacturers are expected to provide NHTSA with numerical counts of all their defect and failure data, as expressed in warranty claims, field reports, customer complaints, injuries, deaths, and lawsuits. They are expected to organize this data by vehicle type, and to break out which of 24 major components failed -- brakes, steering column, tires, etc. They also have to furnish NHTSA with 12 quarters of historical data, helping the agency determine a baseline. Group 2 manufacturers need only provide NHTSA with reports of deaths that somehow implicate their products, and they need not provide the historical reports.
There are several criteria for determining whether a new regulation is expected to have a "significant" impact. As outlined in Section X, Rulemaking Analyses, on page 45870 of the Federal Register, NHTSA's TREAD Act regulations were deemed to be "significant" by two agencies, the Office of Management and Budget, and the Department of Transportation, NHTSA's parent. But that determination came not because the regulations would cost industry $100 million or more to implement, nor because they would have a significant impact on small businesses. Rather, that determination was made "because of congressional interest."
In fact, NHTSA estimated the cost of compliance for the entire automotive industry at $86,858,263 for the initial setup, and $1,721,877 as the running cost for each of the first three years of operation. The breakdown of those cost estimates can be found at the bottom of page 42845 and the top of page 42646 of the Federal Register.
NHTSA also determined that the TREAD Act would not have a significant impact on small businesses, which the agency defined as 1,000 employees for vehicle manufacturers, 750 employees for their suppliers, and 500 employees for trailer, interior, motorcycle, and child seat companies. The reason given was that most small businesses would fall into Group 2, for which it said startup costs would be very low and running cost would be negligible, since these manufacturers would only have to report if and when a death occurred.
"The agency has decided to limit the impact on small business by excluding from most of the reporting requirements any vehicle manufacturer that produces fewer than 500 vehicles per year, by category of vehicle," according to the comments NHTSA published in the Federal Register. "We suspect there will be very few reports per year from manufacturers that produce fewer than 500 vehicles per year."
To support this prediction, NHTSA included its rough census of companies it believed would be subject to TREAD Act reporting. Here's NHTSA's count of all such affected automotive companies, taken from page 45871 of the Federal Register:
NHTSA's Automotive Industry Census
| | | | |
| --- | --- | --- | --- |
| Total Cos. | Type of Manufacturer | Large Cos. | Small Cos. |
| 16 | Car, SUV & Pickup | 16 | 0 |
| 12 | Large Truck | 12 | 0 |
| 19 | Bus | 5 | 14 |
| 8 | Trailer | 8 | 0 |
| 12 | Motorcycle | 10 | 2 |
| 10 | Child Seat | 7 | 3 |
| 200 | Van Converter | 0 | 200 |
| 10 | New Tire | 10 | 0 |
| 1,126 | Retread Tire | 56 | 1,070 |
| | | | |
| 1,413 | Total | 111 | 1,302 |
Source: Federal Register, page 45871
As for the makers of parts and components other than child restraints or tires, NHTSA made no attempt to count the number of affected companies. However, such a census wasn't really necessary, NHTSA concluded, because "these manufacturers will have a reporting obligation under this regulation limited to deaths involving their products. These are expected to be rare. Thus, this rule will have only a slight impact on these manufacturers."
How slight? According to the chart in the Federal Register at the top of page 42846, all equipment manufacturers will spend $193 on startup and $2,305 on annual costs, mainly to pay for 20 hours of labor. Manufacturers of under 500 vehicles per year will spend $116 on startup and $1,383 per year, primarily for 12 hours of labor.
That's not per company. That's collectively, as a group.
As mentioned, there is no census of the population of these groups, so there is no official denominator that can be used to compute a per-company average cost. Your editor is no mathematician, but it doesn't take an advanced degree in algebraic theorems to conclude that there is no realistic denominator that makes any sense of this equation.
If, as AMR asserts, there are 23,000 such companies subject to the deaths-only reporting rules, NHTSA's estimates translate to roughly 17 cents per company in TREAD Act cost per year, based upon 8 seconds of labor. If AMR is way off in its count and there are only 250 such companies, NHTSA's projected industry-wide cost translates to $16 per company, and just under 8 minutes of labor apiece. Even if there are only two affected companies -- one making less than 500 vehicles and one making parts for those vehicles -- their startup and first-year costs would be $1,499 and $2,498, respectively.
On page 45870 of the Federal Register, NHTSA admits it does not know how many small businesses make more than 500 vehicles or any number of child restraints or tires, and would therefore be subject to comprehensive reporting. It also admits not knowing how many small businesses are subject only to reporting deaths.
"Because of the uncertainty, we are conducting a review of this industry to determine how many small businesses would be subject to more extensive reporting, which is expected to be completed by mid-2005," the agency concludes. So we will have to wait another 18 months to find out how many companies were impacted, by which time they will be well into their second years of TREAD Act compliance.
Significantly Less Than Accurate?
It is no surprise to find that experts within the automotive industry take strong exception to these cost estimates. Stephen E. Selander, senior counsel with the metropolitan Detroit law offices of Warner Norcross & Judd LLP, said he believes NHTSA's estimates were significantly less than accurate.
"Maybe that's the best they could do, but I think they are substantially low," Selander said. "I talk to my clients who are in these categories, and I tell them while they may not have a lot to report under the rule, the first thing they have to do is understand the reporting requirements." It takes him a few minutes just to read his clients the rules, and given his status as an attorney, these are billable minutes. So already, the cost of compliance has risen above zero. Then his clients have to figure out where the data they might need to report is located, should they need to report it. Then they have to put a process in place to make those reports possible, if they ever become necessary. Just the planning meetings take more than zero hours.
"That's for setup," he said. "Somehow, [NHTSA determined that] none of those manufacturers are going to have any burden hours in setup. But they do say we're going to have some reporting burden hours." With 32 burden hours total per year for the whole of Group 2, each manufacturer is therefore projected to spend mere seconds generating a report and sending it to NHTSA. "Even if you don't have anything to report," Selander said, "don't you need to at least send out an email to all the departments that might get this kind of information? And don't they have to send them back to you? And aren't you a fast typist if you can do four of them a year and get them all back in seconds?"
On the other hand, he thinks the AMR results are accurate as far as that they are extrapolations based upon survey results, "but to know how good that estimate is, you really have to know a lot about the underlying details of the survey."
AMR's Methodology
In this case, AMR used the survey results to compute the typical amount spent to date on TREAD compliance, and then it multiplied that average by the number of affected companies. To do this, it broke up the automotive industry into five subgroups. AMR found a spending average of $4 million for each of the 10 largest auto manufacturers who will be subject to the comprehensive reporting requirements of Group 1. Another 77 smaller Group 1 companies have spent an average of $750,000 each. That totals $97.8 million so far for the Group 1 companies.
Mixer said he's not concerned that manufacturers who participated in the survey might have exaggerated the amounts they've spent, because most were planning to use the report as a lever internally -- not as the basis of a petition to NHTSA for relief. "They weren't telling us because they didn't want to report," he said. Rather, they were planning to use the report's conclusions as a "lightning rod" within their companies to rationalize the installation of a TREAD reporting solution, as well as the justification for the kinds of internal reorganizations needed to put someone in charge of the whole process. In fact, some of the manufacturers he interviewed extensively were telling him they'd already spent more than he was computing to be the per-company averages.
In rough terms, NHTSA's cost estimates for Group 1 companies are in the same ballpark as AMR's, at least for the initial deployments. NHTSA predicted just under $86.9 million for the initial setup, and just over $1.7 million as the annual running cost. AMR estimates that these companies have spent $97.8 million so far. As they say in the manufacturing industry, that's close enough for government work.
But then there are all the Group 2 manufacturers -- 23,000 of them by AMR's count -- who must be ready to report upon deaths if such events are alleged to involve their products. Those investments for the most part, AMR states, are yet to be made, though 30% of the group have spent an average of $150,000 each to date, getting the systems in place to capture the data and report it, just in case. Another 8% have invested an average of $25,000, and are in the early stages of setup. In round numbers, that represents $1.076 billion spent so far by Group 2 companies. But more than 14,200 of those 23,000 companies -- 62% -- have yet to spend much on a compliance system at all, preferring to wait for the need to arise. AMR sees a total TREAD compliance cost of $1.7 billion to private industry, once everybody's projects are under way.
Two Additional Salaries
Donald Myers, director of quality at Haldex Brake Products Corp., a division of the Swedish automotive company Haldex AB, also said he thinks NHTSA significantly underestimated the cost of compliance.
The major cost of compliance, he believes, comes not so much from additional software purchases, but from the amount of labor required to determine whether reports to NHTSA are even required during a given quarter. Myers estimates that TREAD Act compliance for his company alone will require at least two extra people per year. "And I have to report only deaths and injuries," he noted, as is the case with all component manufacturers except those making tires or child restraints. If Haldex were subject to the TREAD Act's more comprehensive Group 1 requirements to report not only deaths but also warranty data, field reports, and customer complaints, Myers said it would require an additional three or four people per year.
Make your best guess as to the salary of these employees. Pay them minimum wage and your cost would be at least $20,000 for Group 2 compliance and $50,000 to $60,000 for Group 1 compliance. Pay them the industry average and add some overhead and benefits, and you can add a zero to those calculations.
Selander said he suspects that the reason NHTSA said it won't update its cost figures until mid-2005 is because the agency wants to run the system for a few years and wants to see how many reports it gets. Then it will discover how many companies are subject to TREAD Act reporting, and it can ask them how long it took to prepare and send the reports. By then each reporting company (or non-reporting company, in the case of most Group 2 manufacturers) would have five or six quarters of experience, and therefore would be well out of the startup phase and into Year Two of compliance.
"I think it's natural to expect NHTSA to be on the low side and the vehicle or component manufacturers to be on the high side. NHTSA doesn't want to say this is going to cost billions of dollars if there's a good possibility it isn't," Selander said. At the same time, a manufacturer doesn't want to underestimate its costs and then find out later on it's really a major item. As with anything that impacts the cost of sales and net income, investors hate surprises.
NHTSA, in essence, is saying that compliance for Group 2 will cost next to nothing, because the act of reporting will be rare for those manufacturers, since it will be required only when a death occurs. But non-compliance will carry a heavy cost in penalties, and possibly even jail time. Meanwhile, manufacturers in Group 2 are saying that compliance, or at least the process of getting ready for compliance, will cost much more than zero. They have to put a system in place soon, because waiting for a death notification to trigger the beginning of a TREAD reporting system deployment carries the risk of late penalties or even jail terms for negligent managers.
Vendors Small to Large
The vendors of warranty claims processing systems in general and TREAD Act reporting solutions in specific seem to fall into three categories of their own. There are the small companies that sell relatively inexpensive solutions aimed at the occasional TREAD Act reporters that make up the bulk of the Group 2 class. Then there are the medium-sized software suppliers and systems integrators that aim their products at the top of the Group 2 class and the bottom of the Group 1 class. And there are the vendors of business intelligence, document management, and warranty claims management systems, whose products can be used for TREAD Act reporting, but whose products are really meant to do much more.
The act of filing a TREAD Act report with NHTSA, they all agree, is not in and of itself the most expensive part of the operation. Instead, most of the costs arise from the implementation of business processes behind those reports, which in the case of large manufacturers means interfacing with a wide range of existing computer systems and in the case of small manufacturers means implementing electronic systems where there might have been paper systems before.
Each of the TREAD solution vendors will help with the integration work to some extent, but none will do it for free. James Greene, CEO and president of Jagre Inc., said he can help a small manufacturer turn an existing Lotus Notes system into a TREAD reporting solution for about $5,000.
"We have Lotus Notes agents that already are pre-programmed to run on a quarterly basis to generate the reports that you need for TREAD," Greene said. "There will be some customization, because we don't know what the customers' databases will look like. But within our system, the agents already are aware of what the data will look like. So it will then generate the reports."
The amount of time required to customize the system and create the required links between the databases will vary from one customer to the next, Greene said. "If we can get everything into the Jagre databases, then it's pretty quick," he said. So while the process won't take only a few seconds, it also won't take 20 hours.
"Charging $50,000 or even $200,000 for all this stuff -- it's crazy," Greene said. He said he might have to charge a little more than $5,000 for links to something like IBM's DB2 database format, but even then he's not thinking of adding a zero to the pricetag.
"We think Lotus Notes is a great platform to be on. We've been on it for ten years. We know it really well. So if we can convince people to move their systems into Lotus Notes, then we're ready to go," he said.
Even companies starting from scratch won't need to pay much, Green added. A server system capable of hosting Lotus Domino is available from manufacturers such as Dell Inc. for well under $1,000. Add the price of the Domino server and Notes client software, and the price of a desktop computer system, and you're still below $2,500. The major cost for such a customer is going to be the labor required to enter paper-based data into the electronic system.
Surprising Cost Overruns
Marianne Grant, a director at Syncata Inc. (and a Warranty Week sponsor), said that one of the major reasons the cost of TREAD compliance has been much higher than expected or projected by NHTSA was because their existing systems and business processes were not organized to support the required effort. "In our work and discussions with hundreds of affected organizations," she said, "we have found that companies who were not capturing required data and/or were using primarily manual or paper-based processes have found compliance particularly difficult and costly."
"As the date for filing the first report approaches, we are seeing companies that took a 'big picture' approach becoming far more prepared for TREAD compliance than those companies that took more of a 'wait-and-see' approach," Grant added. "In fact, the companies who are most prepared for complying with their EWR responsibilities are those that spent time first analyzing the legislation, then applying their best and most qualified resources to review and implement sound business processes, and finally identifying the appropriate technical solution."
Ron Ezsak, vice president of sales and marketing at Active Web Services LLC, said he disputes the validity of TREAD Act compliance cost estimates of $200,000 and up. He told Warranty Week he's seen several low end TREAD Act compliance software packages advertised for prices of $3,000 to $9,000, and added that his own company once made an offer to members of the National Association of Trailer Manufacturers of a specially-priced TREAD compliance solution for only $417 per month (roughly $5,000 per year).
Syncata and Active Web Services are able to reach down to the manufacturer willing to spend perhaps $40,000 to $50,000 on a TREAD Act solution, but even then they're not reaching down to the revenue numbers typical of a vehicle manufacturer with under 500 employees. Active Web Services, however, did at one point offer a promotional TREAD solution to small trailer manufacturers priced at only $417 a month, or roughly $5,000 per year.
Entigo, the founding sponsor of this newsletter, is selling warranty management systems to manufacturers willing to spend a quarter million dollars and upwards on such a purchase. To cost-justify doing that, they need to already be spending a multiple of that amount on warranty claims, which in turn is a small fraction of their total manufacturing revenue. TREAD Act reporting is one of the outputs the system can create, but it's far from the only task it can perform. Instead, Entigo's system is designed to help a manufacturer cut processing costs, reduce warranty fraud, and therefore reduce total warranty costs. So it probably doesn't make sense for a manufacturer with less than $500 million in revenue to even begin looking at Entigo as a supplier for a warranty management system, let alone a TREAD Act reporting solution.
Just Getting Started
James King, the vice president of TREAD Act solutions at Cypress Corp., said that what shocks him is how even at this late date, how many of the people he calls upon within the automotive industry still haven't even begun to plan their compliance strategy.
"I am finding a large percentage of Group 2 manufacturers that don't even know they have to comply," he said. "It is truly amazing to me how many people aren't even aware of it."
Of those manufacturers in the Group 2 category, King said, many are under the mistaken impression that all they will ever have to report are deaths that somehow implicate their vehicles or components. He tells them that may be true of their duty to report to NHTSA, but it isn't true of their duty to report to their customers -- the Group 1 manufacturers.
"Today, they may not have to report [to NHTSA], but there is every indication from General Motors, Ford, and Chrysler that they are going to push this reporting requirement down to the lowest common denominator," King said. So when a lawsuit or a claim comes into one of them that implicates a fuel injection system, a sunroof, or even a cupholder, the vehicle manufacturer is likely to notify the supplier and/or to request more comprehensive data from the supplier. This, he believes, is where the low end solutions that "bolt on" to Excel will fail to live up to their billing. While they can adequately count up the items and compute the numbers that populate the Excel spreadsheet templates, they aren't much use when NHTSA or a customer asks for details of the documents that were used to prepare the templates.
Cypress sells a much wider document management system whose capabilities include helping a manufacturer generate TREAD Act reports. In a nutshell, it classifies all incoming communications by type, links them in a database to a vehicle by make, model, and year, and then generates an output that fills in the numbers that go into each of the 24 different sub-categories on the TREAD Act reporting templates. But it's a document management system, not just a TREAD solution. Cypress, in fact, also is selling the system as a solution that can help a manufacturer calculate the warranty claims and accruals tables that are now expected to be filed within a company's SEC Form 10-Q and 10-K statements.
"For roughly a $25,000 investment, we can drop in a solution to start pulling the documents together and developing the spreadsheets," King said. But if a significant amount of consulting is required to develop the business processes that define the documents and their handling, the Cypress solution is probably not the right match, he added. That kind of engagement is better-suited to the likes of Syncata or Entigo, he suggested, where the software vendor is capable of flying in a team of consultants who are able to spend months on the task of systems integration and custom development.
With the addition of a minimal amount of hardware, training, and integration costs, the price of a startup Cypress package is likely to end up in the range of $40,000, King said. He breaks that up as $10,000 for hardware, $25,000 for software, and $5,000 for services. The price can easily go higher, but in no case will it surpass a few percentage points of the annual revenue of the class of customers he is targeting.
"I'm looking at some of the smaller players: the RV manufacturers, some of the trailer people, some of the tire manufacturers, and the Tier One [component suppliers] -- companies in excess of $20 million per year," King said. "Most of the Group Ones are so far down the path already. They have spent millions on custom software. To walk in with an off-the-shelf software package -- someone would get fired."