June 29, 2023
Domestic & General Acquires After Inc.
British warranty service provider Domestic & General announced at the beginning of June that it is acquiring After Inc., an expansion of its recent entrance to the U.S. extended warranty market. D&G's subscription-based warranty plans are the way of the future, and represent the next wave of evolution and innovation within the industry.
Domestic & General Group, the United Kingdom's leading appliance warranty subscription service provider, has acquired After Inc., the U.S.-based warranty analytics, marketing, and post-sale specialist. The acquisition was announced at the beginning of June, and marks Domestic & General's commitment to expansion into, and disruption of, the U.S. warranty market.
Founded in 2005, After Inc. was previously the Warranty Solutions Division of Fulcrum Analytics, from which it spun off in 2015. The company offers warranty program analytics, consultation on warranty marketing, warranty database management, and even helps administer specialty warranties. In 2021, the company released its own insurtech suite, part of its recent corporate rebranding to emphasize customer experience technology. After's many clients include Harley-Davidson, Seagate, Bass Pro Shops, Canon, Polaris, Electrolux, Ford, Whirlpool, Vizio, and Holiday Inn. At the time of this acquisition, After was owned by the private Galway Holdings Group.
After is likely a familiar name to readers, since it was a longtime Warranty Week sponsor. It has also been a stalwart innovator at the cutting edge of the U.S. warranty world. About a decade ago, After launched a new type of service contract, in partnership with Seagate, which redefined what an extended warranty can offer. For an annual fee, Seagate Recovery Services guarantees not just that a consumer's hard drive will be repaired or replaced, but also the recovery of the data that's on it. This service contract, promising that customers will never lose their data even in the event of a breakdown or hard drive failure, pushed the boundaries of what an extended warranty can do.
Another innovator, Domestic & General (D&G) has been providing appliance aftercare service in the U.K. for more than 110 years, and has been active in the U.S. for about a year-and-a-half. D&G has long been a leader in appliance warranties in the United Kingdom, and its partners there include manufacturers Whirlpool, Electrolux, Samsung, LG, Bosch, Beko, and Baxi; British retailers AO, Argos, and John Lewis; utility providers Scottish Power and Électricité de France; and television provider Sky Group. D&G currently has exclusive partnerships that cover 95% of U.K. white goods OEMs, but its subscription plans cover more than just appliances.
For instance, D&G partners with the telecom company Sky Group (owned by Comcast) to provide Sky Protect Device Insurance, which is a subscription-based warranty repair/replace service that covers not just Sky's cable boxes, remotes, routers, and other equipment, but also personal electronic devices such as televisions, mobile phones, gaming consoles, and laptops, all under one plan. The subscription can function as an add-on to Sky's television and internet subscriptions, for an additional £9 per month, with the option to add additional devices for £3 each. And for another £5 per month, they'll protect your mobile phone against loss and theft as well. So, in the U.K., you can protect your phone from theft and your PlayStation from hardware failure on the same subscription plan as your Netflix account.
Domestic & General fully committed to the subscription-based business model about five years ago, and it has been a very fruitful recasting. Now, the vast majority of appliance extended warranties in the U.K. are on a subscription model, rather than the fixed-term contracts still typical in the United States. Now, D&G is bringing its expertise across the Atlantic, to disrupt the way that manufacturers, retailers, and consumers alike think about extended warranty service.
D&G employs about 3,000 people worldwide, and its U.S. team currently consists of about 30. After employs about 100, so this acquisition marks a dramatic expansion of D&G's operation in the United States, and its firm commitment to disrupt our service contract status quo.
A Different Extended Warranty Proposition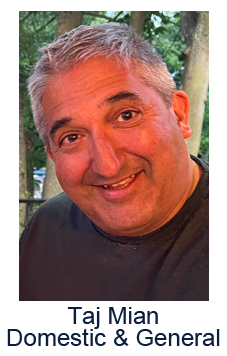 At Warranty Week, we first encountered Domestic & General through Taj Mian, the company's International Business Development Director. We met at the Global Warranty & Service Contract Innovations conference, where Mian presented on D&G's consumer-centric approach to service contracts, and proclaimed the company a disruptor of the U.S. warranty landscape. He's been at the forefront of D&G's international expansion, and believes that the company's unique proposition will prove attractive to both partners and consumers.
Domestic & General thinks that extended warranties are more than just an add-on to boost a salesperson's commission. In D&G's view on appliance protection, Mian said, "It's more than just the point of sale, point of registration opportunity. It's about how we help our partners with the end-to-end. We have management of appliance life from the moment they buy it, all the way through to the point of replacement. If you only have a relationship that's based on point of sale, then you're not in the customer's mindset at the back end."
Domestic & General wants its partners to be in the forefront of consumers' minds when it comes to purchasing decisions. The key, according to Mian, is to earn the customer's loyalty by providing great service. The payoff? "You are able to unlock a lifetime value from a subscriber, rather than just a one-time commission for oneself."
Mian is proud to state that he, and D&G, are disruptors in the U.S. warranty industry. He said,
"The major difference is the nature of the proposition. Most of the traditional programs in the U.S. are fixed-term plans. We moved to a subscription model some time ago, on the basis of wanting to add more value, have more of a loyalty play rather than a protection play. We also realized that customers were staying longer when we gave them the flexibility to pay monthly. Which meant that we were helping out our partners have that relationship with their customers, in years seven, eight, nine, and ten, not just between the years three and five when U.S. plans typically end."
D&G believes that their approach to warranty service can help bolster the reputations of their partners, creating more long-term value than the short-term costs of possibly fulfilling more warranty claims. Mian emphasized the importance of representing their partners' brands well, and "helping them keep promises." He said, "We make sure we operate in a different way, which is why we focus on customer experience and loyalty. The warranty aspect is important as a vehicle, but it's not what our partners set out to do. They want to build long-term loyal relationships with the customers, and of course they want to make a return."
Warranty Subscriptions
Mian thinks the subscription model is a much-needed jolt to the United States' top extended warranty providers. "In a subscription business," he said, "you're only as good as last month. And if we weren't doing a great job, then next month would be terrible. I believe that by having a subscription economy, it raises the stakeholders, and the performance of everyone in the loop, because we've all got something to lose, and something to gain by delivering great service."
Domestic & General's annual subscription retention rate is about 85%, so this proposition is clearly attractive to the vast majority of its customers. And this evolution makes sense in the greater technological landscape. "When you look at the U.S. market," Mian said, "you can get a subscription for anything: for someone to come and cut your grass, or service your car, or deliver you pizzas. It's a subscription economy, and it's just a puzzle to us why this is the one of the last sectors for it to really grow." It's a great point. The use of many electronics, from video game consoles to high-end exercise equipment, requires monthly or annual subscriptions, in addition to the initial purchase. Why shouldn't the extended warranty covering those devices, and all the other appliances in your home, use the same model?
Domestic & General takes pride in its user experience. The company's online platform makes it easier than ever for customers to get support. Mian said, "What we've done is we've taken what we'd consider to be a standard journey, and digitized it, made it online. Which means that our call centers and our teams are there to support people who do need more time, maybe they're more vulnerable, maybe they've got non-standard journeys, or a complicated situation. So that's enabled us to be more effective and more supportive of our customers, without having to double the number of people taking calls." Even if the appliance isn't broken, and the problem is a result of user error, D&G is committed to helping the customer get their appliance working.
Positive customer experience is essential to D&G, especially since a subscription-based extended warranty could last a lifetime for a happy customer, and end at any time for a disgruntled one. The average lifespan of a washing machine is between 10 and 14 years; a D&G appliance protection plan could last even longer, even spanning the lifecycle of multiple replacements. Mian said, "We call the product 'worry-free' in the U.K. because we're saying, if you've got a problem, we will get you working again. And if we can't repair it, we'll replace it. It's a simple promise." A simple promise indeed, but a revolutionary one nonetheless.
From the Lake District to the Great Lakes
Domestic & General has been a trusted partner with Whirlpool in the U.K. and Europe for a few decades now. On the U.K. site for the partnership between the two, customers in need of a repair are offered two options: Repair only, which costs a flat rate of £150 and covers parts and labor for an appliance repair, or the Repair & Care subscription plan, which costs £16 per month, and covers not just the repair, parts, and labor this time, but also ongoing maintenance, unlimited future repairs, coverage against accidental damage, and a new replacement Whirlpool appliance if D&G can't fix the old one.
It's likely that we can expect a comparable model for Whirlpool's United States extended warranties in the future. During Domestic & General's earnings call for the second quarter of fiscal year 2023, held last November, CEO Matthew Crummack referred to Whirlpool as D&G's "anchor client" in the United States. Three months later, in discussion of the U.S. market during D&G's third quarter earnings call, Crummack said, "Our partner there, Whirlpool, that we've announced before, their business in the U.S., their scale of business just in the U.S., just with that client, is probably as big as the U.K. as a whole. It's just a big market."
Incidentially, D&G's U.S. office is located in Chicago, Illinois, a pleasant two-hour drive around Lake Michigan to Whirlpool's headquarters in Benton Harbor, Michigan.
By the end of last September, D&G had over 40,000 U.S. subscription customers, the majority likely Whirlpool appliance owners. With the subscription-based model, these numbers will increase over time. Last July, at the beginning of D&G's fiscal year 2023, the company stated its goals in the United States are: to "increase volumes with Whirlpool," to add and scale new OEM and retail partners, and extend reach into customer households.
The company also stated that one of its short-term deliverables in the coming year would be to "pursue additional market opportunities in the U.S." At the helm of this pursuit was Gayle Terry, Chief Marketing Officer, and recently-appointed President of D&G U.S. During her research, she came upon After Inc., and knew that acquiring the company would kick-start D&G's pursuits in the United States.
Acquiring After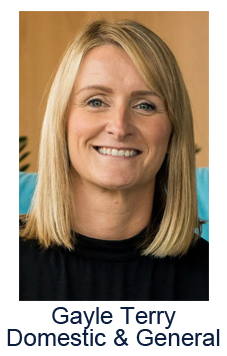 About six months after D&G's launch in the United States, Terry crossed the Atlantic to serve as executive sponsor for the U.S. business, "to provide a little bit of direction, support, and also the go-between back to the central teams." Over the course of the next year, she helped make the decisions about D&G U.S.'s early growth and expansion. She said,
The acquisition of After is something that I've been heavily involved in throughout the due diligence, and it was something that I had a very strong recommendation that we pursue to our investors, based on the nature of the business and how I thought it could accelerate our growth ambitions in the U.S. As a result, my promotion was more of a formalization of an executive role as President for D&G U.S. It made a lot of sense because the business has now grown in size. We were one client; we now have 141 clients, and obviously our people and resources have grown quite significantly. And so, for me, I'm playing a role where I'm bringing together the original D&G U.S. team with the amazing teams at After Connecticut and Louisville, but also making sure that our Group's central team is continuing to support, drive all of that forward.
For Terry, choosing After was advantageous in a number of ways. At first, she said, "We were looking at businesses from quite a lot of insurtechs that we were a bit interested in, that have got some cool platforms, and we were looking at more traditional warranty businesses as well. And After just felt like that real sweet spot. I don't think anyone else does what they do, and they do it incredibly well. And that's, I think, partner with some really great businesses to provide a very unique service, essentially, in that extended warranty value chain."
Furthermore, Terry explained, she felt that the two companies had comparable approaches to warranty. "I think they are just a team of very capable expert individuals," she said. "They know the U.S. market inside and out, they know their partners. They care a lot about their partners, and I think that they are just real experts in their space. And that was quite complementary to D&G, the way that we work. As much as we're a global business, and we have millions and millions of customers and policies, we do operate like a small business, that cares a lot about our partners, and a lot about our people. So, it felt culturally like a nice fit, as well as gaining so much expertise and knowledge of the U.S. market, which is huge."
Beyond this, Terry said, was "the complementary nature of the clients that After have, be that manufacturers, be that retailers and affiliates." The partnerships that After had in the U.S. were comparable to the types of partnerships that D&G had in the U.K. "They have a lot of those relationships already in place," Terry said. "So again, it's about accelerating some of our growth ambitions."
Types of client relationships weren't the only parallel. Terry stated, "A lot of what After do in the data and marketing space, D&G do in the U.K., but haven't built those capabilities yet in the U.S. So it felt like a real opportunity to accelerate our plans. The U.S. growth is one of the biggest priorities in the D&G Group, and so anything that could help further us on our ambition to grow and take market share in that market and was very interesting. Certainly, After have a lot of the capabilities that we would have wanted to build ourselves, so that was that was also quite advantageous."
Terry also welcomed the differences between the two companies. "They've got some interesting product categories as well," she said, "which, for us, gives some more diversity in our plans." She continued, "So as well as getting a lot of the business that's core to us, we're also expanding into some other categories, which are very interesting."
Currently, Terry is enjoying joint weekly client-focused sessions, and being able to "geek out about warranty" with like minded individuals, such as After's CEO Nate Baldwin. By early 2024, Terry expects D&G U.S. and After to be fully integrated, with one lead team. "Of course, the After leadership team will absolutely be a part of that," she said. "It's kind of one of the predominant reasons for acquiring the business."
One month on from the announcement of the acquisition, Terry is very pleased with After. "Through our diligence process," she said, "we spoke to a lot of After's clients, and they were very complimentary of After. For us, it's important that we continue to provide that level of service."
After the Acquisition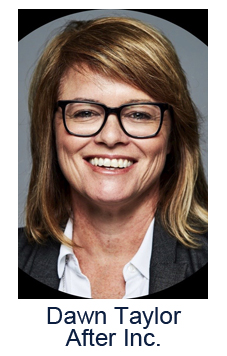 Dawn Taylor, Chief Revenue Officer at After, is equally as pleased with the acquisition. "I think it made as much sense for D&G as it did for After, for us to become one entity," she said. "It really deepens our expertise, and our offerings to our clients."
Taylor is confident that while D&G is the larger, acquiring company, After brings unique value to the table. She stated,
"We have a team of people who have worked in this industry for many, many years, in-depth knowledge, all of our analytics. We really understand warranty and warranty programs, whether that's manufacturer or service contracts. This certainly expands their presence immediately within the U.S. But there are quite a few people who work at After that not just have expertise and tenure in this business, but who know a lot of people, who have a lot of connections, who are engaged in the industry. So I think that was attractive to them."
In the time leading up to the acquisition, as D&G was expanding westward, After was looking to the east. Clients were inquiring about expanding their partnership with After to outside of the United States. Taylor said that they were "interacting with and engaging with companies that have more than just freight in the U.S., and went, we're looking for a partner. One partner." Not one partner in the U.S., and a different partner elsewhere. "So," Taylor said, "the timing was just really great," to be acquired by a company with an established presence in the United Kingdom and western Europe.
Taylor is positive that this combination of D&G's subscription model, with After's analytics and insight into the U.S. warranty market, will prove successful. Both companies have been at the forefront of innovation in their respective markets, offering new kinds of warranty propositions, like an appliance protection subscription that can last 40 years and several replacements, or a service contract that guarantees data recovery in the event of a hard drive failure. "Combining forces like this really strengthens the value proposition of both companies," said Taylor. "I think it creates a unique value proposition, which gives it more strength in the market." The force of the two combined will certainly be a major player to watch in the United States in the coming years.