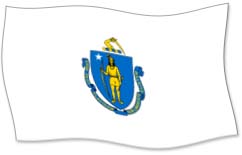 Notes from:
Major points
Anyone who sells four or more vehicles in a one-year period is a dealer.


All dealer sales covered by an implied warrant of merchantability that cannot be disclaimed (prohibits "as-is" sales).


The implied warranty of merchantability does not apply to private party sales.


Warranty does not cover defects caused by repair attempts made by someone other than the dealer.


Dealer has the right to offer to buy the car back for the full repurchase price instead of making repairs. If the buyer refuses the offer, they are not entitled to further warranty repairs.


Warranty length depends on the mileage of the vehicle at the time of purchase:



under 40,000 miles - 90 days or 3,750 miles, whichever comes first


40,000 to 79,999 miles - 60 days or 2,500 miles, whichever comes first


80,000 to 124,999 miles - 30 days or 1,250 miles, whichever comes first


125,000 miles or over - No express warranty




An implied warranty of merchantability supercedes any sales made "as is" or with 50/50 warranties. In other words, warranties are mandatory, all warranties must be for 100%, and costs cannot be split with the customer.


Note: the Massachusetts Lemon Aid Law allows a buyer to void or cancel a motor vehicle contract or sale if the vehicle fails to pass inspection within seven days from the date of sale and if the estimated costs of repairs of emissions or safety related defects exceed 10% of the purchase price.
State Links: